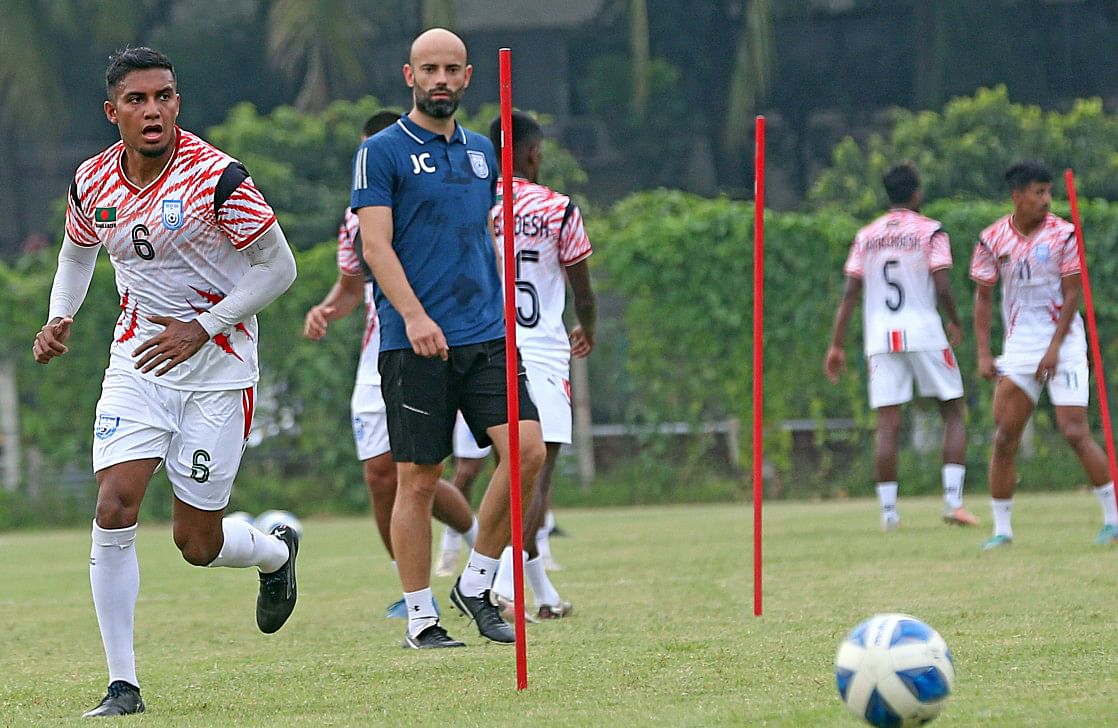 The head coach of the Bangladesh national football team, Javier Cabrera, named a 30-member roster in advance of the training camp that will begin tomorrow. Two players had to be replaced due to injuries, while five others were cut from the group.
Sheikh Morsalin, a midfielder for the Bashundhara Kings, and Sazzad Hossen, a forward for the Mohammedan, have been selected to replace the injured combination of Matin Mia and Saad Uddin for the Bashundhara Kings. While Sazzad has previously competed for Bangladesh, youthful Morsalin has not had the opportunity to put on the national colors of the country.
Five players were left off of the initial 35-person roster. They were a defender for the Bashundhara Kings named Yeasin Arafat, a midfielder for Sheikh Russel named Hemanta Biswash, a midfielder for Sheikh Jamal named Abu Shayed, a defender for Mohammedan named Murad Hasan, and a midfielder for Abahani named Mahadi Hasan Royel.
The players are expected to check in with the team manager Amer Khan at the Hotel Regency tomorrow evening. The following day, they will begin their training at the Bashundhara Kings Arena.
On June 10, this side will embark on a journey to Cambodia in preparation for a FIFA friendly match there five days later. After a few sessions of practice, according to what Amer told The Daily Star, they will make a determination about the amount of players who will accompany them to Camdodia.After that, on June 16, the squad will board a flight to Bengaluru, India, where they will compete in the SAFF Championship, which is slated to take place between June 21 and July 4.