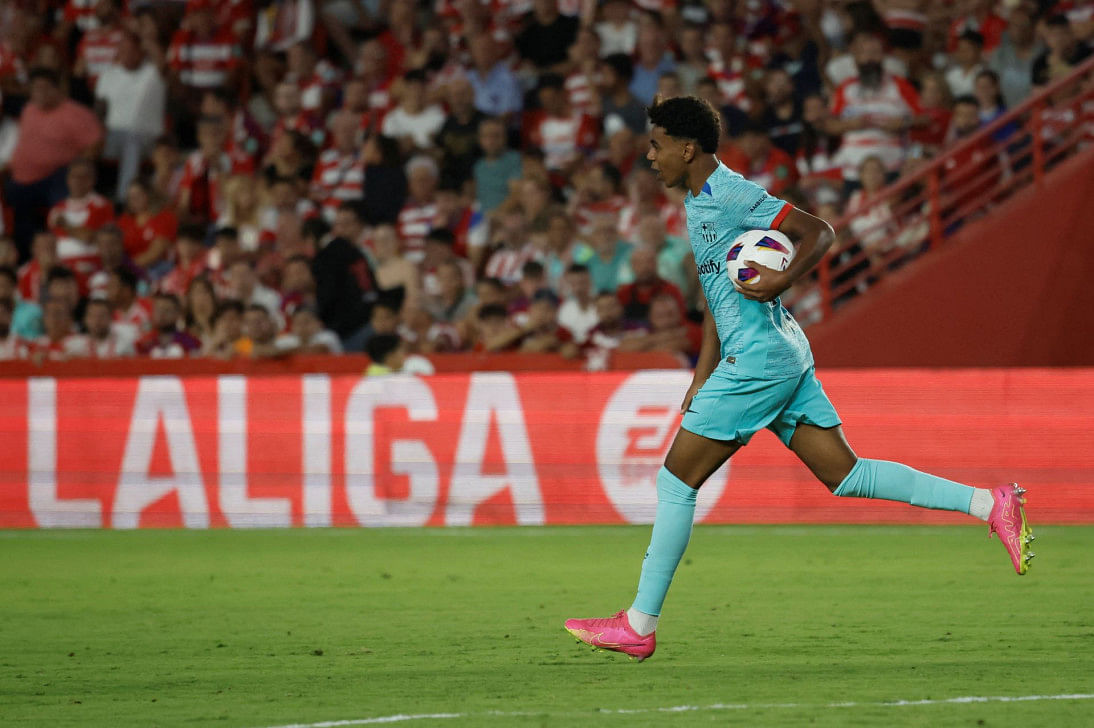 When he scored a goal for Barcelona on Sunday against Granada, the teenage forward Lamine Yamal became the youngest player in the history of La Liga to ever score a goal.
The Spanish winger scored his first goal at the age of 16 years and 87 days, breaking the previous record held by Fabrice Olinga of Malaga, who scored his first goal at the age of 16 years and 98 days in 2012.
After Barcelona had already fallen down by two goals, Joao Felix found Yamal, and the latter curled the ball into an empty net from point-blank range just before the halftime break. This brought Barcelona back into the game.

Earlier in the month of October, Yamal extended his contract with Barcelona until 2026, including a release clause of one billion euros ($1.06 billion).
In April of the previous year, he made his first-ever appearance for Barcelona against Real Betis at the age of 15 years and 290 days old.
within the course of this season, Yamal became both the youngest player to start for a La Liga team in the 21st century and the league's youngest player to give an assist within the same time span.
A month ago, he also set a record for himself by being Spain's youngest ever player and goal scorer during a Euro 2024 qualifying match against Georgia, which La Roja won 7-1.