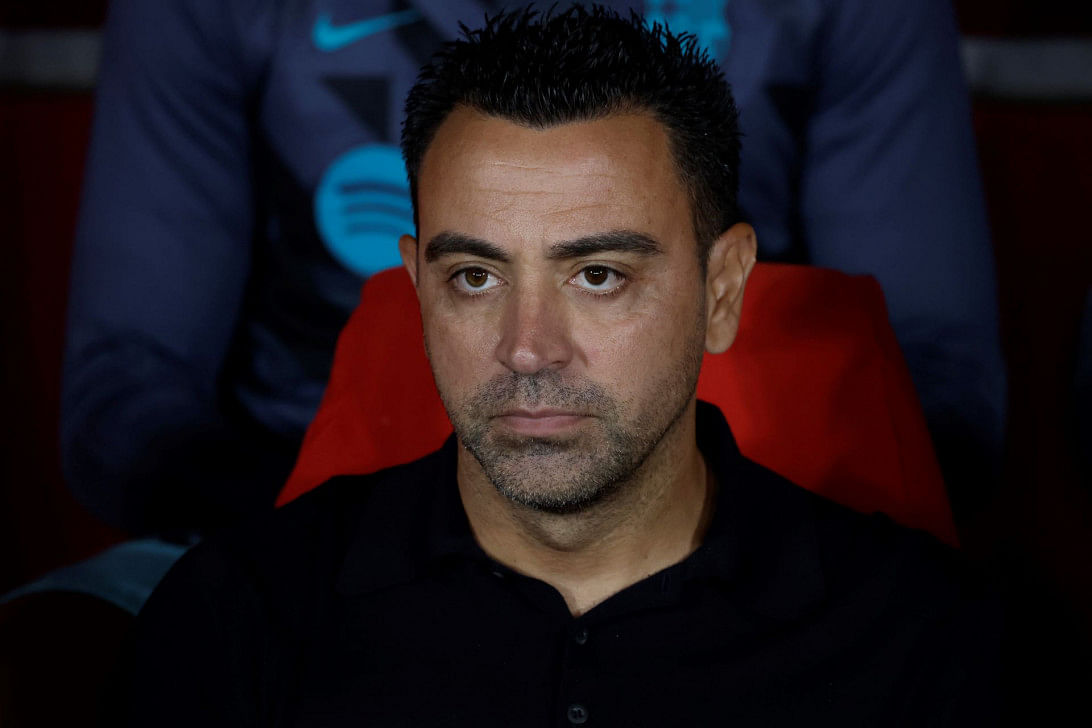 A social media post by a club representative was criticised by Barcelona coach Xavi Hernandez for being in poor taste. In the post, the spokesman laughed off racial slurs directed at Real Madrid winger Vinicius Junior and called him a "clown" before the Clasico on Saturday.
During the 1-1 draw that took place on Saturday at Sevilla for the Brazilian team, a supporter yelled racial slurs at the Brazilian forward, prompting the Andalusian club to evict the individual from the stadium.
During Real Madrid's victory over Braga on Tuesday, a spokesman for Barcelona's directors' board named Mikel Camps said on X, which was once known as Twitter, that "It's not racism, (Vinicius) deserves a slap for being a clown."

"What do these unnecessary and meaningless stepovers represent in the centre of the pitch?"
Camps later deleted his post, but Spanish media report that Real Madrid president Florentino Perez would skip the Clasico that will be played on Saturday in Barcelona.
Xavi stated his disapproval of the comment after his club defeated Shakhtar Donetsk by a score of 2-1 on Wednesday. He felt that the comment added to the tension that was already there surrounding the game.
"I don't have to say it, it's been deleted, that says enough, that's that," pronounced Xavi.
"I don't like anything that raises the tension, not (Madrid's attempts) to condition the referees, and especially not this 'tweet.'" I appreciate honesty and respect between competitors.
Vinicius received an apology from Rafa Yuste, the vice president of Barcelona.
On Movistar, Yuste made the following guarantee: "If Vinicius is listening to me, this will not be repeated."