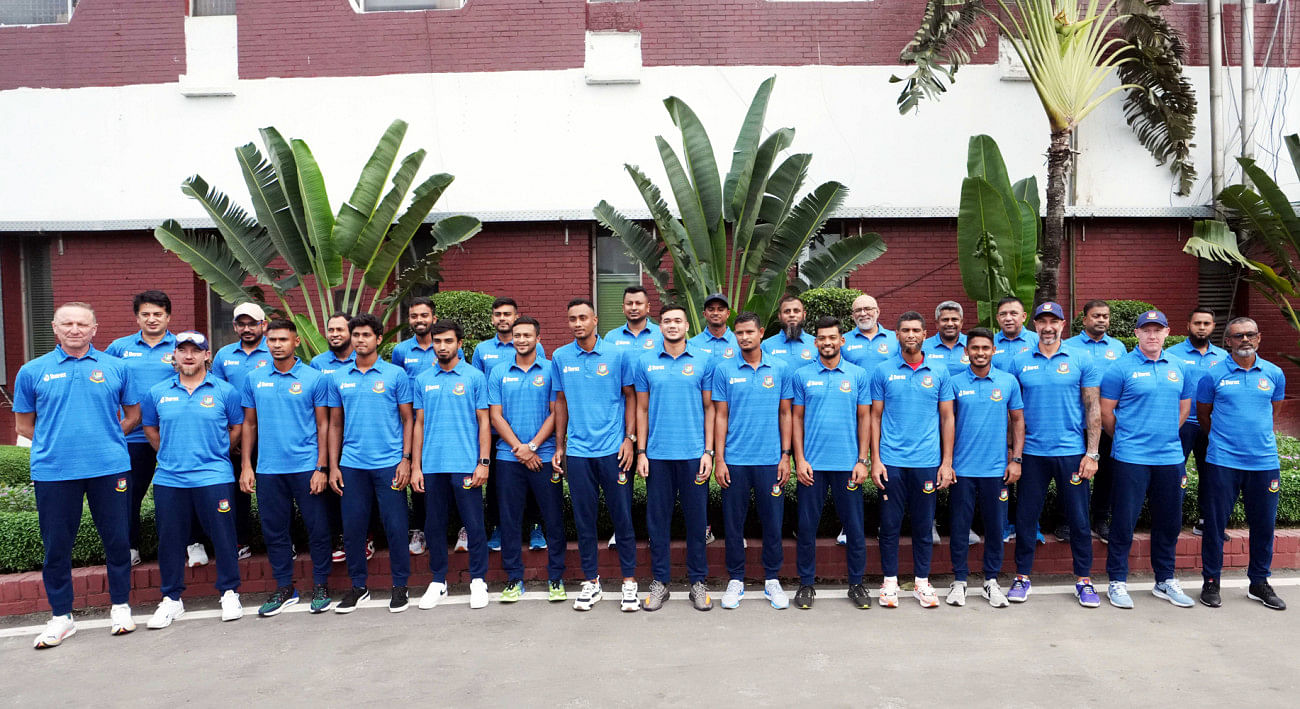 The Bangladesh team came back to their home country on Sunday after their last World Cup game against Australia in Pune. The board has not yet taken any steps to look back on what happened.
Yesterday, there didn't seem to be any action at Mirpur's Sher-e-Bangla National Stadium or in the Bangladesh Cricket Board (BCB) buildings. However, few people in the media expected head coach Chandika Hathurusingha to show up since he came back to the country with the team.
It was learned that Hathurusingha will give a report on what went wrong with the World Cup. Khaled Mahmud, who is in charge of the team, will also give a different report on how they did at the World Cup.
As per BCB sources, the plans for the series against New Zealand at the end of the month are currently on the head coach's desk. Hathurusingha did not take a holiday after a big event this time because he had to make decisions about the team and get ready for the series.
Aside from the stories that the head coach and team director have yet to turn in, nothing else has been proven. The BCB has also not said anything about what will be done to evaluate the performance at the World Cup or what will be done after the poor results.
There was going to be a last round of the National Cricket League on November 16, but it has been pushed back two days so that the players on the national team have time to get ready for the event. A BCB source told The Daily Star yesterday, "All the players who will play in the Test series will also play in the NCL."
It is likely that Hathurusingha will go to NCL games. However, it was not possible to say which games he will be going to in person. The last round of NCL games will help the team get ready for the Tests, and after a day off, they will go back to training.