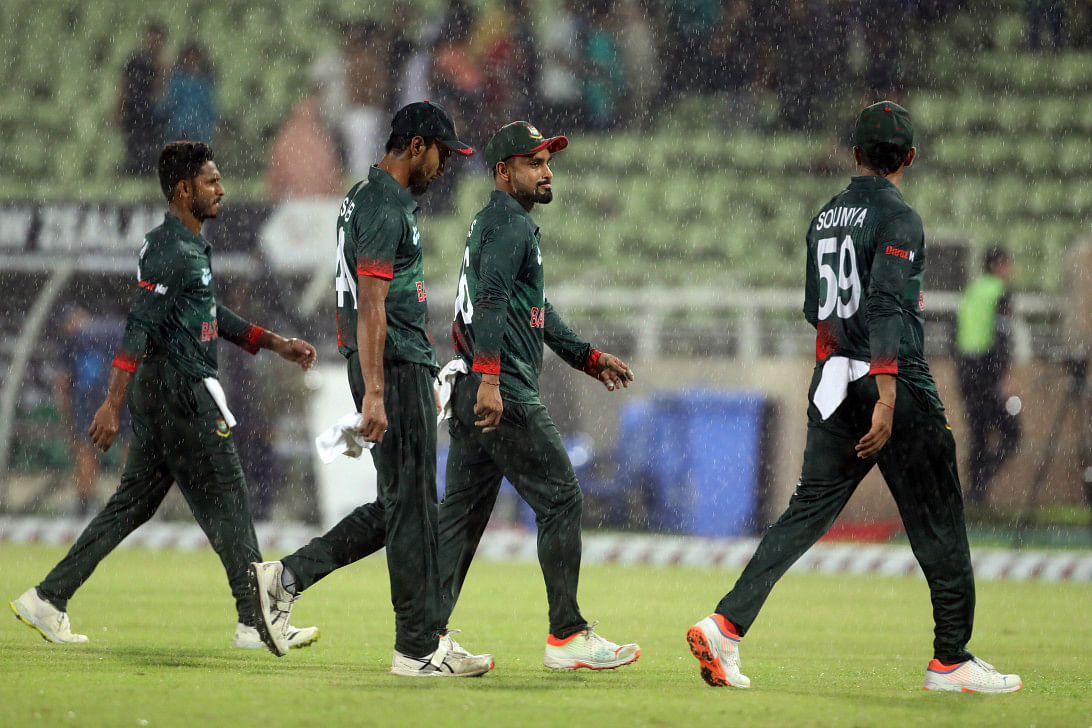 Before the ICC ODI World Cup in India next month, Bangladesh has one last chance to put a few players to the test and establish a cohesive team before playing a three-match ODI series against New Zealand in Mirpur.
Six regular players, including captain Shakib Al Hasan, were rested for the series by Bangladesh team management in an attempt to address the areas of concern that still persist ahead of the World Cup.
Two seasoned combatants did, however, rejoin the national team. After abandoning international cricket and giving up the leadership in July and August, Tamim Iqbal played his maiden match in Bangladeshi colors in the first ODI yesterday. Mahmudullah Riyad made his comeback after a five-month absence.
Though it seems that the think tank had other plans, it would have been great to play a series on a real athletic field only days before the World Cup, as it is anticipated to be in the major event next month.
However, Bangladesh did seem to be winning the game yesterday until it was ultimately lost. Standing-in captain Liton Das chose to bowl on a usually slow and low Mirpur surface, so the move to field just three specialist bowlers—pacers Mustafizur Rahman and Tanzim Hasan Sakib and left-arm spinner Nasum Ahmed—paid off as the visitors struggled at 136 for five in 33.4 overs.
The most productive bowler was Mustafizur, who claimed three wickets, while Nasum quickly claimed two wickets by causing the Kiwi hitters a lot of trouble with his violent turn and bounce.
Questions remained about whether the team management was once again focused on getting the result, trying to gain a false sense of confidence— something that had horribly backfired on the Tigers during the T20 World Cup in 2021— even though the hosts were able to dominate the New Zealand batters who were unfamiliar with such conditions.
Liton, Bangladesh's acting captain, has said that weather prevented them from rehearsing before the series. This meant that this series would have to provide any last-minute training for the Bangladeshi batters before the World Cup. Unfortunately, since hitters were unable to benefit from the pitch, its behavior during yesterday's rain-shortened game did not seem to be any different from that of two years before.
Not that Mirpur's athletic fields have never been ready, but the present climate may have made things more difficult this time around.
With two games remaining, it will be fascinating to see whether the hosts stick with their tried-and-true tactic or attempt to look beyond securing victories that will pad their stats and give the players a chance to practice in situations that might really be advantageous to them in the World Cup.