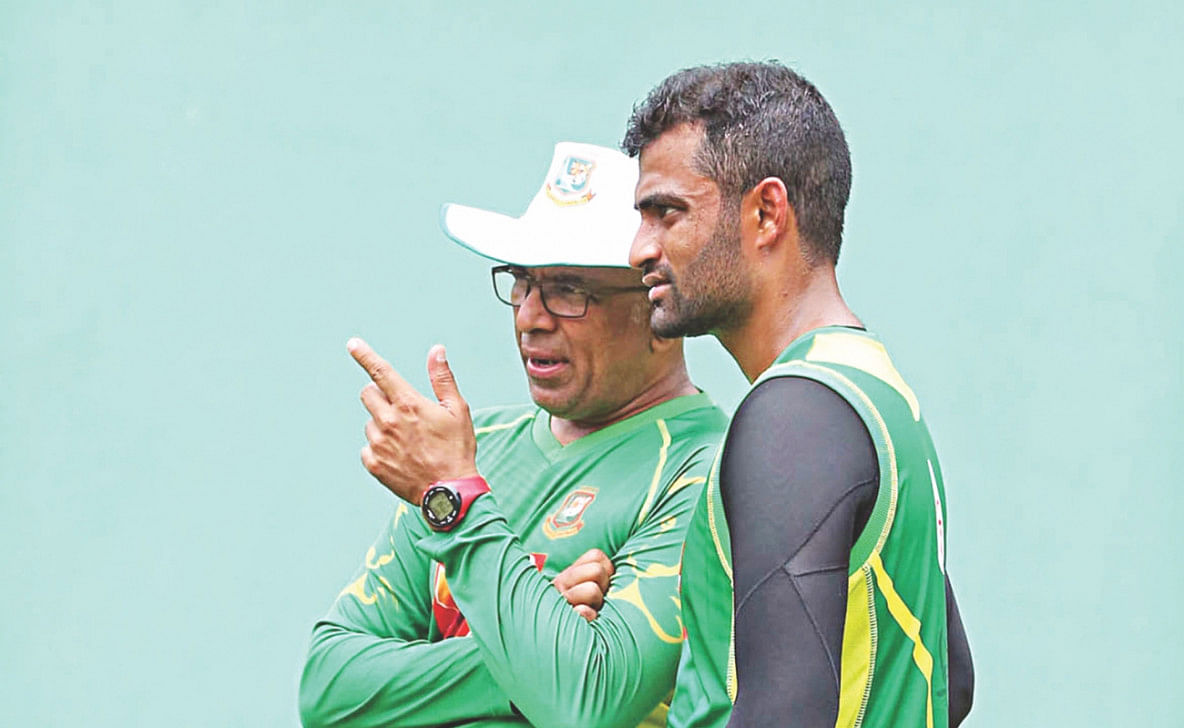 Even though they are scheduled to leave for India the day after tomorrow, Bangladesh is one of just two countries who have not yet named their roster for the next ICC World Cup. The tournament starts in only one week.
Bangladesh and Sri Lanka are still making last-minute calculations over the contingent for the tournament that will continue for almost a month and a half. This is in contrast to the majority of teams, who revealed their 15-member squads well in advance of the final cut-off date (September 27). While Sri Lanka's postponement is entirely attributable to the fact that key players like Wanindu Hasaranga have been sidelined with injuries and are in the process of recovering from those injuries, Bangladesh is reportedly still undecided regarding the composition of their team. This is reportedly due to the fact that a number of players are not in good form, and there is also debate regarding whether or not the team should rely on experience rather than adding new players.
Under the condition of anonymity, a source from inside the BCB said that the team may be unveiled during the innings break of today's third one-day international match against New Zealand.
It is anticipated that the squad will consist of five batsmen who can bowl, including Tanzim Hasan Sakib, four bowlers who can spin, including two players who can play all positions, and two wicketkeepers who can also bat. Assuming Mahmudullah Riyad is selected for the team, there will be room for only two opening batsmen, namely Tamim Iqbal and Liton Das. Additionally, all-rounder Mehedi Hasan Miraz is being considered as a potential option for a backup opening batter; however, this does not leave any room for the young Tanzid Hasan Tamim or anyone else in that position.
However, the events that transpired on Sunday have put the BCB in an even more precarious position, as it has been claimed that former Tamim Iqbal disclosed to the team management that it is possible that he would not be well enough to participate in all nine of India's matches.
This information seems to have caught the team's management off guard, as the BCB president, Nazmul Hassan Papon, immediately called for an emergency meeting with the team's captain, Shakib Al Hasan, and coach, Chandika Hathurusingha, who had just arrived from Australia the previous night.
The results of the meeting could not be discerned since none of the three talked to the media, therefore it is now unknown whether or not Tamim's most recent admission will result in any modifications to the selection of the team.
Regardless of whether or if the 15 players who have already been picked stay the same, the Tamim Issue will undoubtedly shake up the squad, which is already having trouble finding its form and its confidence.