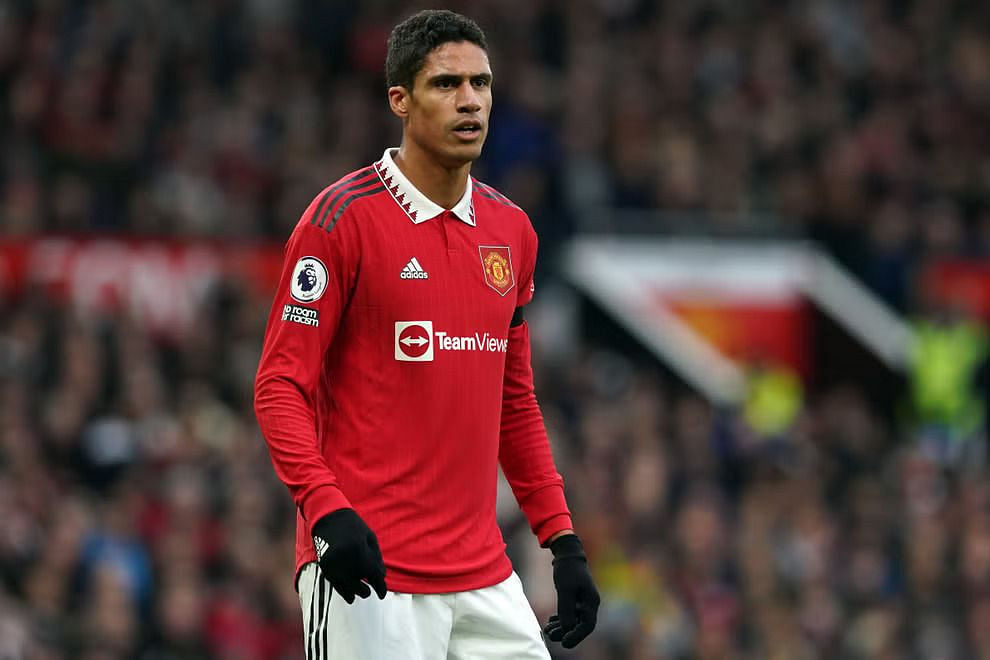 The new rules that English football has put in place to stop players from wasting time will add to the already heavy task of players, Manchester United back Raphael Varane said on Monday, criticizing officials for not listening to player concerns.
As part of the new rules, officials will add to the pause time the exact amount of time lost during goal celebrations, player changes, and injuries. In past seasons, the rule was to add up a small amount of time.
In the second part of the Community Shield game between Arsenal and Manchester City, there were eight minutes of extra time. In the first round of the Championship, several games had 10 or more minutes of extra time.

"From the managers and players, we have been saying for a long time that there are too many games, that the schedule is too full, and that it's dangerous for the physical and mental health of the players," Varane said on X, which used to be called Twitter.
"Despite what we said before, they have now told us that next season's games should be longer, more intense, and players should show less feeling.
"All we want is to be in good shape on the field so we can give our all for our club and fans. Why aren't our ideas being taken into account?"
After the Premier League winners gave up an equalizer in the 11th minute of extra time, City boss Pep Guardiola also said the refs should not have changed.
"No matter what they think, we have to agree with them. "Now the games will definitely last 100 minutes," Guardiola told press on Sunday.
"It didn't happen today, and the game was only eight minutes long. Imagine if they extended the game for goals, and every time you scored a goal, it became 4-3. You put on 30 seconds or 45 seconds for seven goals, and I'll be here playing at 9 a.m. tomorrow."
The Community Shield also showed how the new rules meant to improve the behavior of players, managers, and fans would be enforced. For example, Arsenal manager Mikel Arteta was given a yellow card for questioning a referee's decision on the sidelines.
Arteta told reporters about his yellow card, "I just said, 'Listen, I can't change my behavior in three days.'"