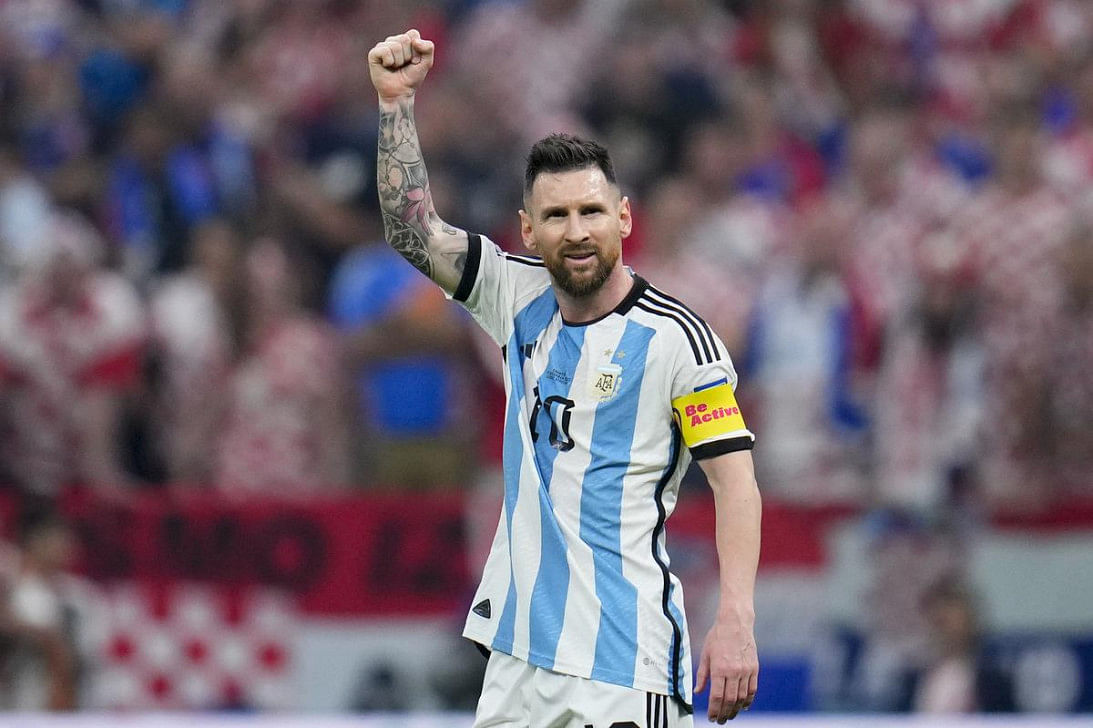 The 39-year-old captain of Argentina, Lionel Messi, has said that he is not sure whether he will play in the 2026 World Cup, which will be co-hosted by the United States, Mexico, and Canada.
He said, "I don't know if I will get there," to Argentine media personality Miguel Garrados during a Thursday YouTube interview. I don't give it much thought since it's so far away.
Messi said that for the time being, his attention is on the Copa America competition, which will be held in the US in 2024.

He said, "We'll see after the Copa America, it will depend on how I feel." "There are three years left in this."
In December of last year, Messi led Argentina to victory over France in the World Cup final in Qatar.
He expressed in the interview his dissatisfaction at not getting more "recognition" at his previous French team, Paris Saint-Germain, after his victory in the 2022 World Cup in Qatar.
Out of all his Argentine teammates, he said, he was the only one "who got no recognition" from his club.
Messi said of his time in Paris, "It was not what I expected but I've always said that things happen for a reason," adding that he "wasn't well there."
The seven-time Ballon d'Or winner had expressed his dissatisfaction at PSG on many occasions before to leaving to play Major League Soccer with Inter Miami in Florida.