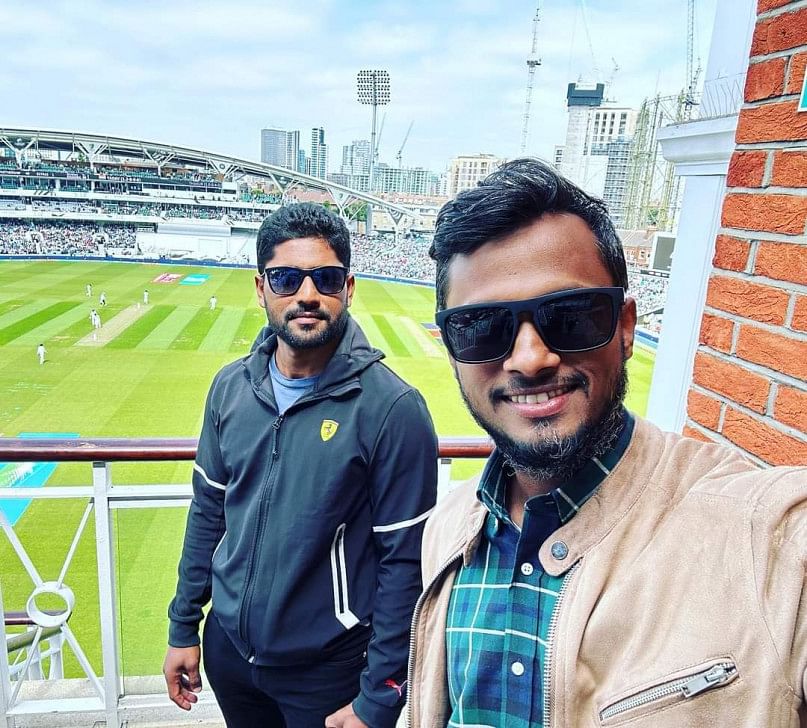 Imrul Kayes, who is now in London playing in the local county league, was in attendance at the Oval on Wednesday to see the final of the World Test Championship between India and Australia. The match was played for the championship of the World Test Championship.
The left-handed hitter, along with Enamul Haque Jr., had intentions of watching the final and was observed enjoying the opening day's play of the tournament.
To tell you the truth, this place has an otherworldly vibe to it, and it feels amazing. It is just like being at a real Test match, which is the highest level of cricket and where the audience and atmosphere are absolutely electric. "I had planned to watch the final after I came here, and the owner of my club arranged for me and Enamul to watch the game in the lounge," Imrul told The Daily Star over the phone on Wednesday. "The owner of my club arranged to watch the game for me and Enamul in the lounge."
The 31-year-old, who played for Bangladesh in a total of 39 tests and hit three hundreds and four fifties, competed in his final encounter for the team in 2019.
Imrul claimed that the vibe inside the stadium made him want to get out there and play some test cricket.
"This is real Test cricket and a major event, and I have the itch to go out there and play Test cricket in such an atmosphere." "I also have a desire to watch the Ashes, and I am hoping that I will be able to fulfill that desire someday," he went on to say.
Imrul wrapped up his analysis by predicting that Australia will emerge victorious in the WTC championship match.