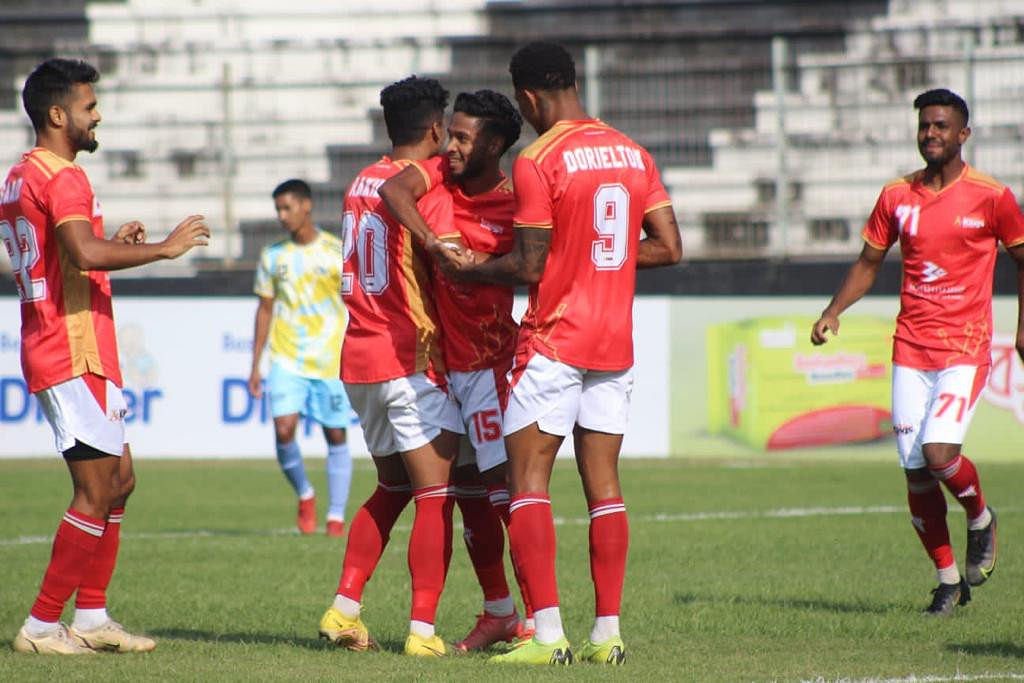 The defending Bangladesh Premier League (BPL) winners, Bashundhara Kings, were unable to travel to India until just two days before their AFC Cup match against Mohun Bagan, putting the match in jeopardy of being postponed or cancelled.
Group D of the AFC Cup features the BPL champions taking on Mohun Bagan on Tuesday at the Kalinga Stadium in Bhubaneshwar. Yesterday was supposed to be the day that the Kings left for India.
But Kings officials said they had to cancel the tickets since the Indian visas didn't arrive until yesterday afternoon. The team finally received their visas at 7:50 p.m., but their flight to India had already left.

Media and marketing manager Ahmed Shaaek stated the club was in violation of AFC rules because the Kings just obtained the visas late yesterday, leaving them with little time to book flights and giving the players less than 24 hours to recuperate before facing the Kolkata giants.
Getting 60 registered members plane tickets for Monday's AFC Cup game is a tall order. In this regard, we have not yet made a decision.
"According to AFC rules, a team must show up two days before the game. The players also need rest, so getting there the day before the game won't be optimal preparation.
In order to inform the Asian Football Confederation (AFC), the Kings have sent a formal letter.
The best case scenario for the Kings is a postponement of the game by a day or more, but Shaaek thinks that is unlikely to happen.
The game needs to be postponed for at least a day, but that's not going to happen either. The AFC's ruling in this matter is final.
According to the letter Kings issued to the AFC, they began applying for the visas on August 28 and turned in all of the required paperwork to the visa application centre on September 20.
Maziya SRC, a club from the Maldives, arrived in Odisha on Saturday night ahead of Sunday's AFC Cup encounter against Odisha FC at the same stadium.