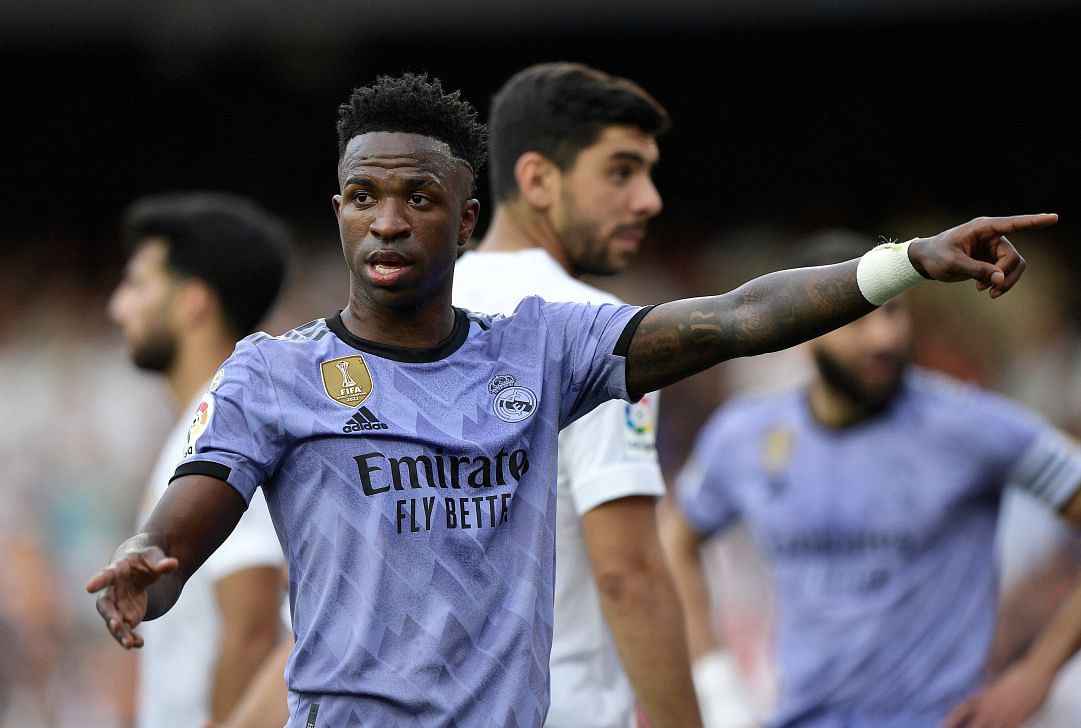 The ban that had been placed on Real Madrid winger Vinicius Junior following his red card against Valencia was lifted on Tuesday. The incident occurred during a match at Valencia's Mestalla stadium, during which he was subjected to racial taunts from home supporters.
After examining the video, the Competition Committee of the Spanish Football Federation stated that they accept Real Madrid's case against Vinicius' red card for punching Valencia's Hugo Duro on Sunday. Vinicius was sent off after hitting Valencia's Hugo Duro.
A punishment of 45,000 Euros was also levied on Valencia by the commission, and it ordered that the Mario Kempes stand of the stadium be closed for five matches.
Vinicius confronted the spectators at that end of the Mestalla stadium and singled out a supporter who he felt was responsible for his treatment.
After some time had passed, the referee was given footage on VAR that led to him being ejected for punching Duro during a fight that had broken out.
On the other hand, the tape did not show Duro putting his arm over Vinicius' neck just before the 22-year-old Brazilian punched out.
"Such a decision was determined by the omission of the VAR room of the entire play," stated the Competition Committee in a statement. "Without showing the aggression carried out seconds before,"
After been subjected to similar insults on many times during the course of this season, Vinicius has lashed out at La Liga in the days after the event and has earned support from across the world for his fight against racism.