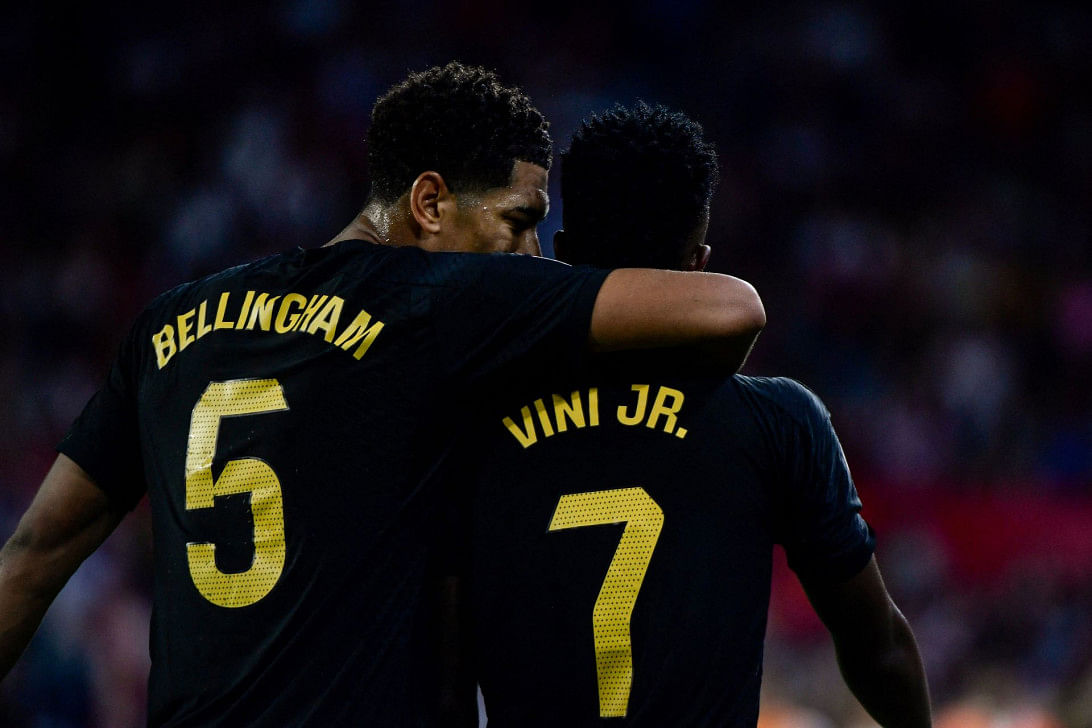 Vinicius Junior, a forward for Real Madrid, reported seeing a "child" yell racist slurs during Saturday's 1-1 La Liga draw in Sevilla.
Sevilla released a statement saying they dismissed a fan for "racist and xenophobic behaviour," and Vinicius thanked the club for their swift action while also bringing up another instance.
After his altercation with Sevilla goalkeeper Orjan Nyland, the Spanish tabloid Marca published photos of a man making monkey gestures towards the Brazil winger.

Vinicius posted the identical photo to social media site X (formerly Twitter) and claimed he also saw a video of a little youngster making a racist gesture.
"Congratulations to Sevilla for their quick positioning (on the incident) and punishment in yet another sad episode for Spanish football," Vinicius stated.
"Unfortunately, I was able to obtain video evidence of yet another racist gesture being made during Saturday's game, this time by a child.
I'm so sorry no one can teach you. I put a lot of money into Brazil's educational system in the hopes of producing individuals with more nuanced perspectives on these issues.
A video of what looks to be a young woman making the monkey motion towards Vinicius has gone viral on social media.
The Brazilian winger has been subjected to racial slurs multiple times in Spain, but the authorities have rarely taken any action in his case.
On October 5, Vinicius appeared via videoconference in a Spanish court on the inquiry into the alleged maltreatment he endured at Valencia in May.
At the Mestalla Stadium, the winger halted play to confront a supporter he felt was booing him.
As Vinicius said on X, "I hope the Spanish authorities do their part and change the legislation once and for all."
These people also need to face criminal penalties. It would be a terrific beginning to getting ready for the World Cup in 2030. Yes, I can lend a hand.
"Sorry to seem repetitive, but this is isolated episode number 19, and counting."