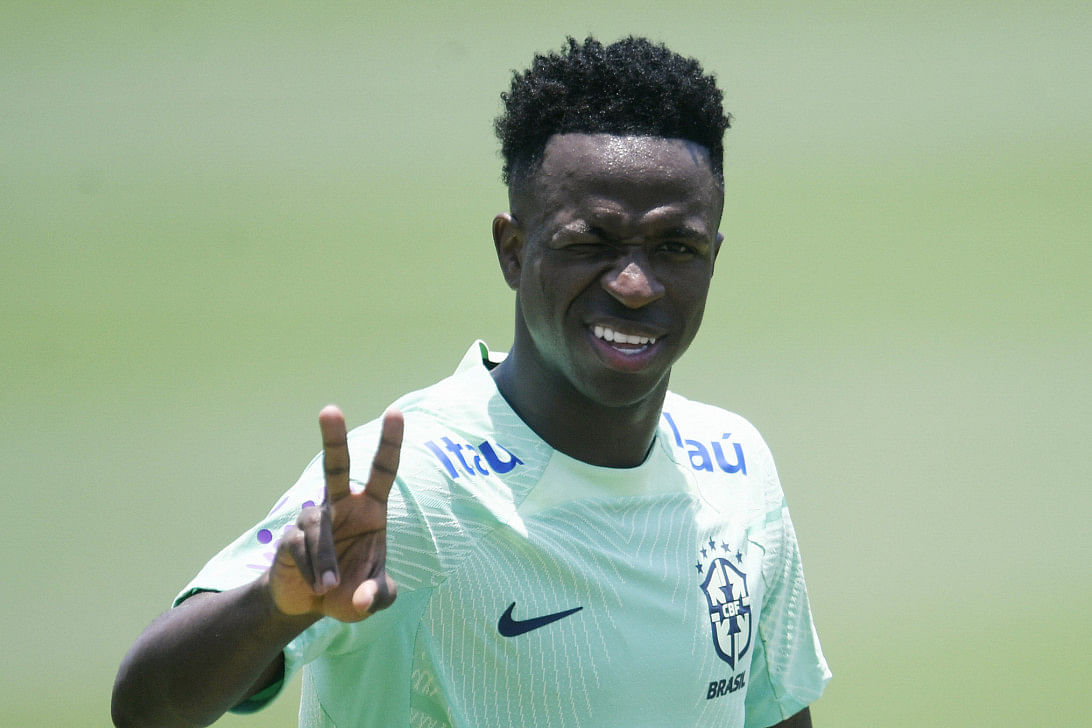 Brazilian attacker Vinicius Junior said it would be "a bit difficult" to be ready for Tuesday's World Cup qualifier against Argentina. He left the game against Colombia on crutches because of an injury to his left thigh.
The 23-year-old said after Brazil lost 2-1 in Barranquilla on Thursday, "From what the doctors have told me, it will be a bit hard."
In the 27th minute of their World Cup qualifier against Colombia, Vinicius left the pitch. His team was ahead 1-0.

"I believe it is the same hurt from before. He then said, "I felt pain in the back of my thigh." Tests would be done on Friday morning.
The Brazilian star didn't play for a month because he hurt his right thigh in a Real Madrid league game at the end of August.
In September, he didn't play in Brazil's first two South American playoff games, which were against Bolivia and Peru.
The Brazilian Football Confederation (CBF) was asked by AFP about Vinicius's health but did not give any details.
To qualify, Argentina is ahead of Brazil. On Tuesday, Brazil plays Argentina at Rio de Janeiro's Maracana Stadium.
In fifth place, the home team already doesn't have goalie Ederson, defender Danilo, midfielder and leader Casemiro, or star attacker Neymar because they are all hurt.