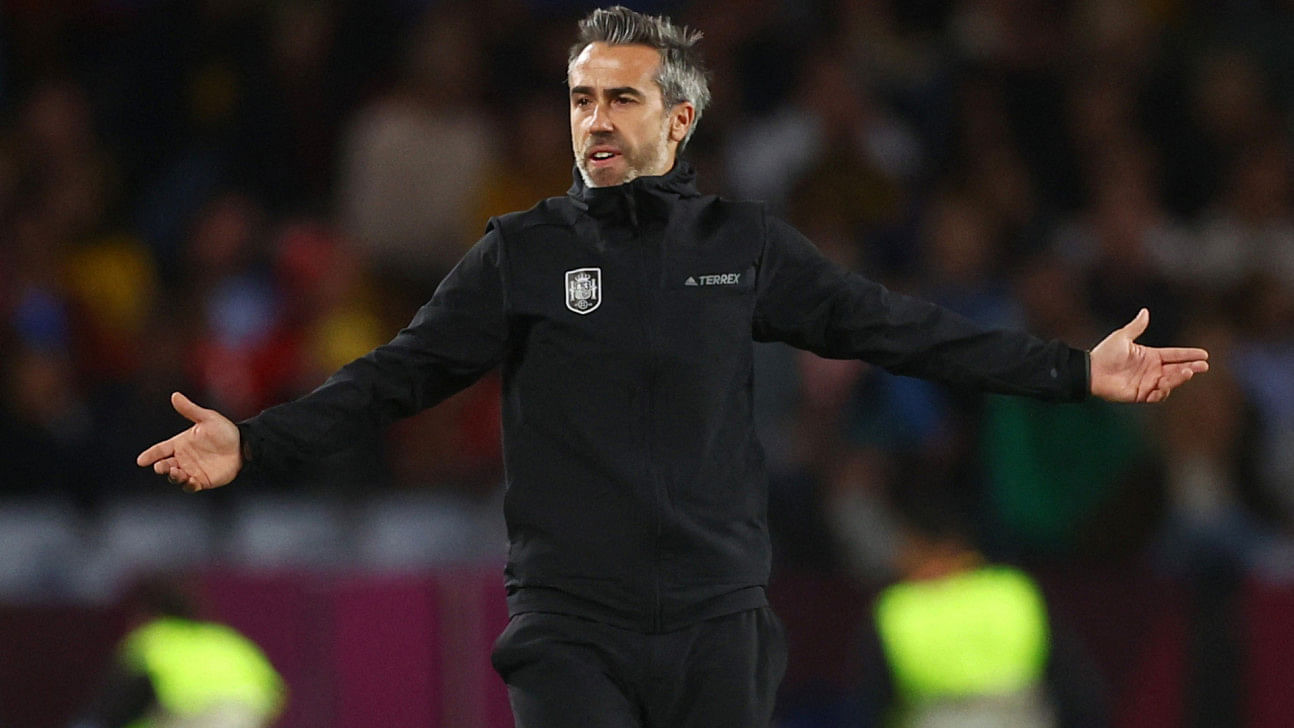 After 81 players went on strike and the bulk of his coaching staff submitted their resignation, Luis Rubiales, the suspended head of the federation, received criticism from Spain's women's coach Jorge Vilda on Saturday.
The controversial coach Vilda sent a statement to the national EFE news agency saying, "I deeply regret that the success of Spanish women's football has been harmed by the improper behavior of our leader Luis Rubiales, which he himself has acknowledged."
For kissing Jenni Hermoso on the lips as the Spanish team celebrated winning the Women's World Cup in Sydney on Sunday, Spanish football federation president Rubiales has drawn a lot of flak.

On Saturday, Rubiales was placed on administrative leave by FIFA, and the Spanish government said it will take legal action against the head of the RFEF.
Hermoso claims that Rubiales kissed her without her permission, while the 46-year-old leader of the federation claims that the kiss was "consensual".
Rubiales and Vilda have recognized their tight bond in the past.
In his heated address on Friday, Rubiales screamed against "false feminism" and refused to retire. The coach was spotted cheering him on.
Rubiales said during the speech that he intended to give Vilda a new contract with a significant wage raise.
Due to Rubiales' actions, 11 RFEF women's football staff members volunteered to resign on Saturday.