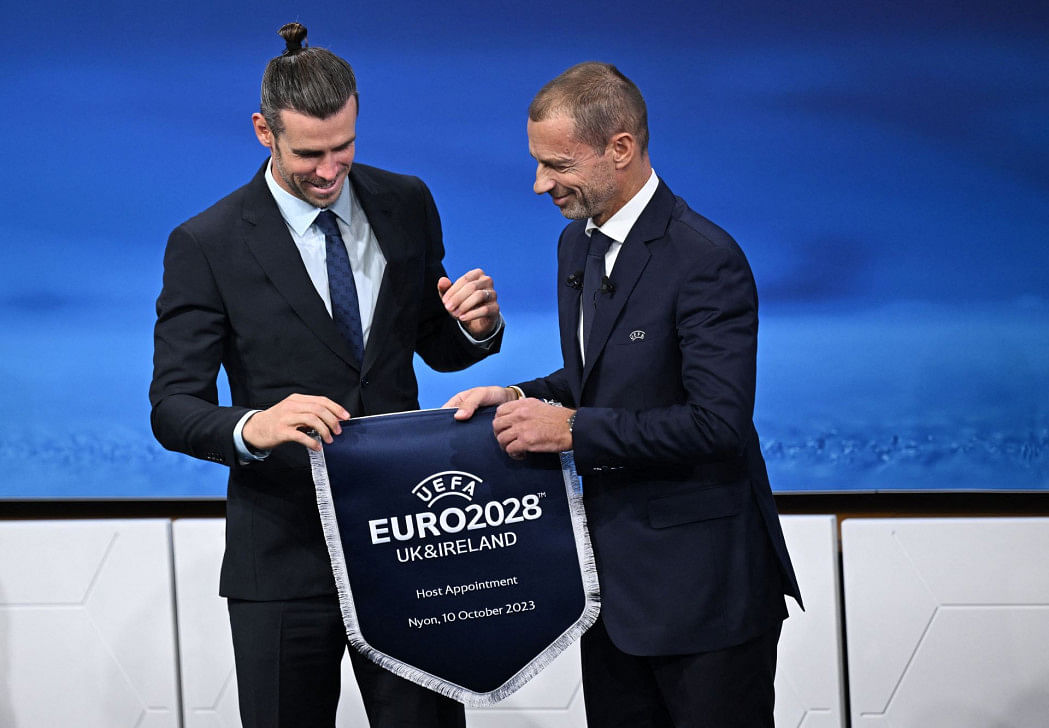 According to an announcement made by UEFA on Tuesday, the United Kingdom and the Republic of Ireland will be co-hosting the European Championship in 2028, while Italy and Turkey will be co-hosting the event in 2032.
Both proposals were submitted without opposition but still required formal permission from the governing body of European football; this approval was granted at a conference held in Switzerland.
After Turkey's announcement last week that it will not be submitting a proposal to host Euro 2028, Britain and Ireland were able to go on with their plans to focus on organising the European Championship rather than submitting a bid to host the World Cup in 2030.

Turkey, which has made failed bids to host every Euro tournament since 2008, was at one point a contender to host the tournament in 2028 as well as 2032.
However, in July it decided to join Italy in a bid for the 2032 edition, although at the time it did not clarify whether it would withdraw from the competition for the 2028 edition.
The last time England hosted a big men's event was in 1996, when there were only 16 teams competing in the European Championship. England hosted the women's European Championship last year.
Wembley Stadium was the location of the final match of the 24-team European Championship in 2020, which had been postponed by one year because of the epidemic and was played at locations all around Europe.
During the course of the tournament, England and Scotland were responsible for hosting a combined total of 12 games.
In addition, matches were staged in Rome for Euro 2020; nevertheless, Italy has not organised a tournament on its own since the World Cup in 1990.
It was the site of the final phases of the event when there were four teams competing in 1968 and when there were eight teams competing in 1980.
Despite Turkey's successful hosting of the Champions League final in June of this year in Istanbul, the country has never been given the opportunity to host a major international tournament.