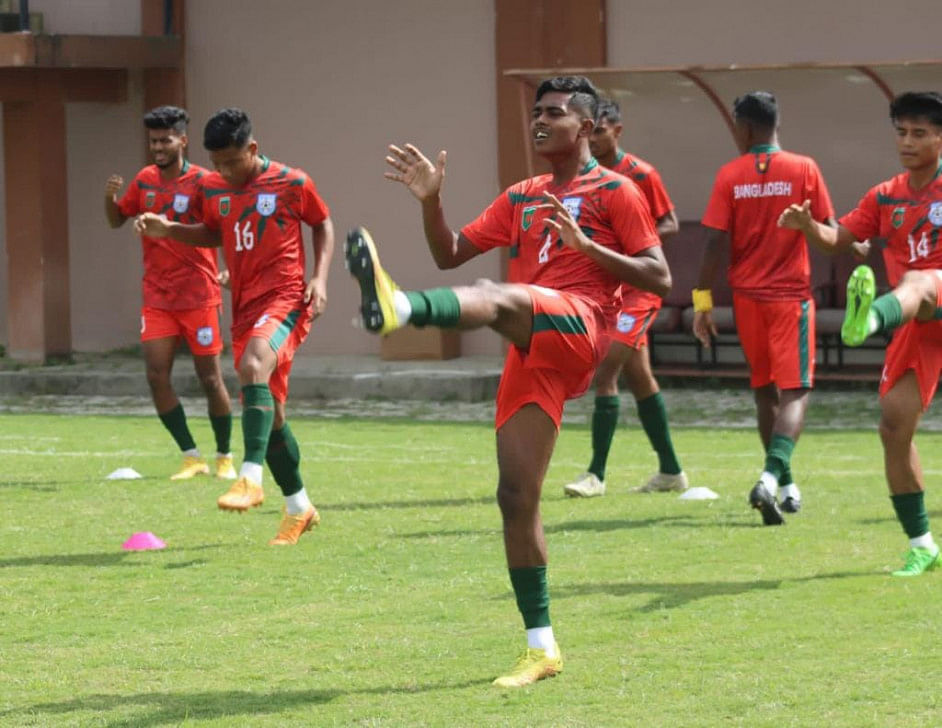 Today in Kathmandu, Nepal, the SAFF Under-19 Championship will begin with a match between Bangladesh and India. Kickoff is set for 1:45 p.m.
Bangladesh has competed in all four editions of the competition, but has only made it to the final three times. As a result, the SAFF trophy is still absent from Bangladesh's trophy collection.
On the first day of competition, Bangladesh will take on the reigning champions, India, and two days later, they will face the other team in Group B, Bhutan.

"Obviously, the first game versus India would be really difficult. Our whole attention is on that match. We will definitely go to the semifinals if we can win the game. Before departing for Nepal, Bangladesh's coach Rashed Ahmed Pappu had said, "Even if we draw that game, we will have an advantage."
On September 23, Bangladesh will play their second Group B encounter against Bhutan, while Nepal, Pakistan, and the Maldives are in Group A. September 30 is the day of the final, which will include the top two teams from each group competing in the semifinals.