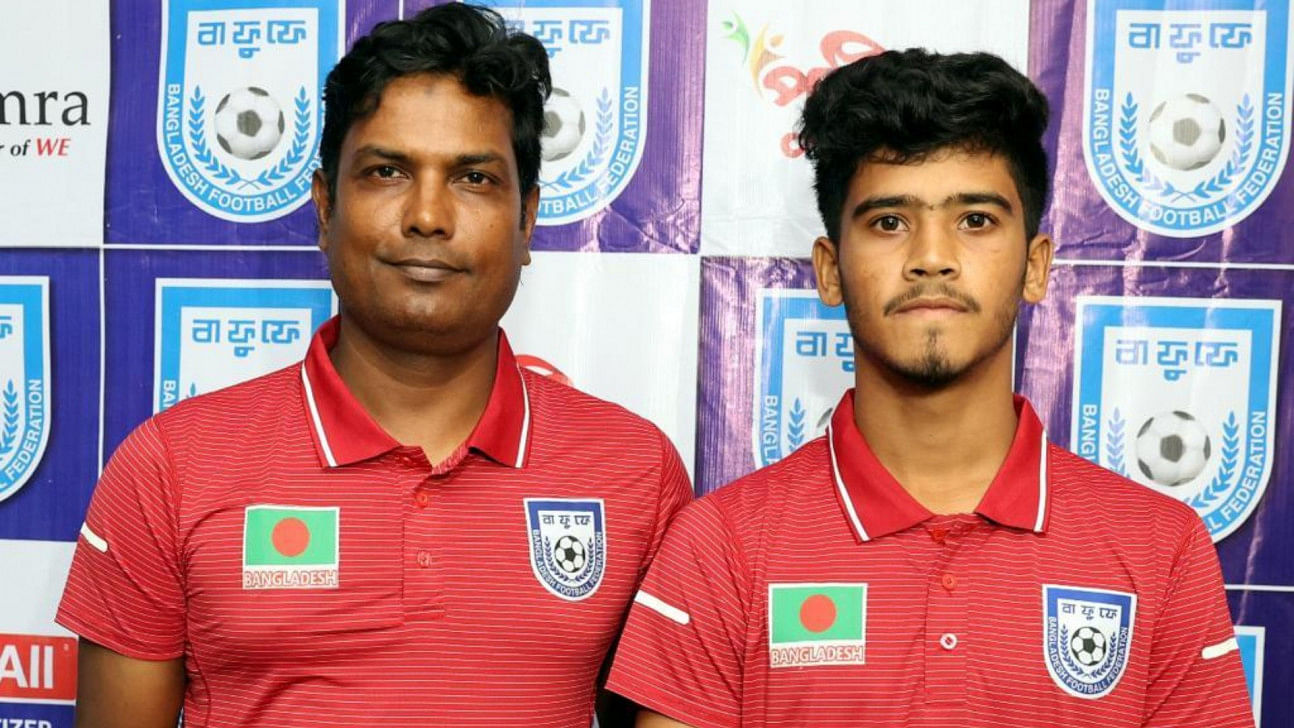 The goal of the Bangladesh under-19 football team's trip to Kathmandu on Tuesday is to win the only trophy in South Asia for the first time.
The SAFF Under-19 Championship, which has been hosted four times before, will take place in the Nepalese capital from September 21 to September 30, shifting the age categories from under-18 to under-20.
Bangladesh has competed in all four editions and, while reaching the final three times, has not been victorious on any of those occasions. This trophy is the only one that Bangladesh's trophy cabinet in South Asian football lacks.

With much anticipation, the lads in red and green will have another chance to correct the record as they set off for the Himalayan kingdom.
On the first day of competition, Bangladesh will take on the reigning champions, India, and two days later, they will face the other team in Group B, Bhutan.
During a news conference held yesterday at the BFF House, Bangladesh's coach, Rashed Ahmed Pappu, said that their whole attention is on the India match.
"Obviously, the first game versus India would be really difficult. Our whole attention is on that match. We will definitely go to the semifinals if we can win the game. The coach said, "We will have an advantage even if we draw that game."
Moinul Islam, the captain of Bangladesh, said that the team has a chance to break their trophy drought in this competition.
"In the previous several competitions, we haven't taken home a prize. This time, we'll attempt to make it to the final. The captain said, "We'll attempt to win the crown one game at a time.
The hosts, Nepal, are in Group A with Pakistan and the Maldives. September 30 is the day of the final, which will include the top two teams from each group competing in the semifinals.