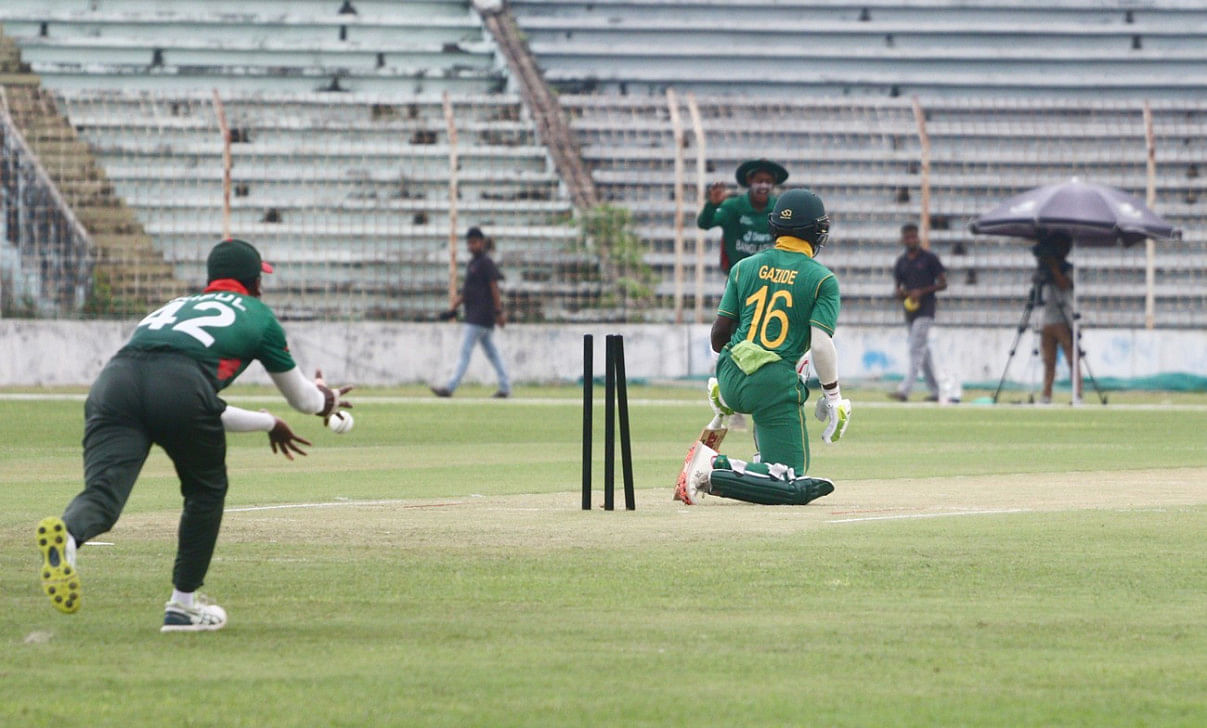 With a three-wicket win in the series-deciding fifth one-dayer at Shahid Kamruzzaman Stadium in Rajshahi today, the Bangladesh U-19 team won the series against South Africa U-19s 3-2.
Pacer Rizan Hossain took out South Africa's first two batters before Rafiuzzaman Rafi took out two more. Rafiuzzaman Rafi was the main reason why Bangladesh won the fourth one-day match.
David Teeger's 63 out of 89 balls kept the runs going, and captain Juan James (32) and Liam Alder's 20 out of 8 balls helped South Africa U-19s get to 210 all out. The best bowler was Mahfuzur Rabby, who was the captain of Bangladesh. He took three wickets for 43 runs.
In response, the first batter, Adil Bin Siddik, hit 58 off 70 balls and put together an 87-run third wicket stand with Ariful Islam, who got 68 off 76 balls. South Africa made the young Tigers work hard. Left-arm spinner Liam Alder took four wickets, and Juan took three. Mahfuzur and Rafi kept going, and in the end, Bangladesh won with three wickets and 2.5 overs left.