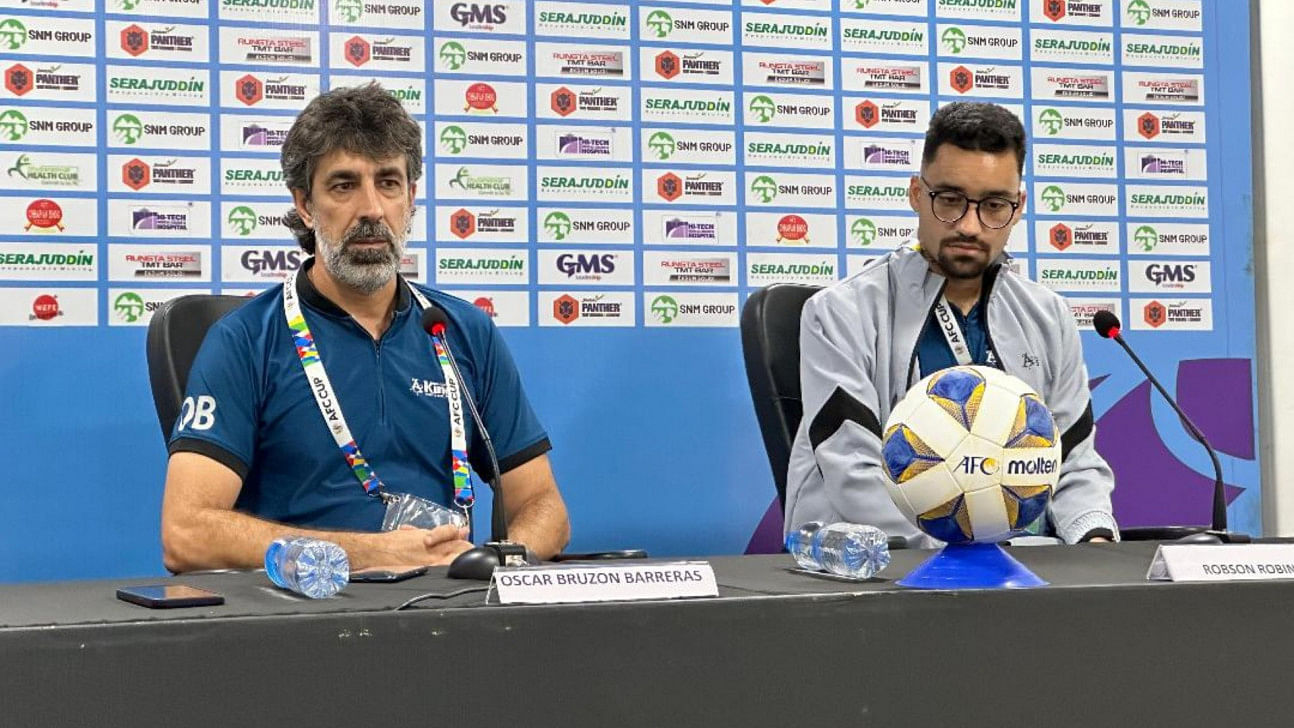 Today at the Kalinga Stadium in Odisha, the Bashundhara Kings intend to put forth a valiant effort against the Mohun Bagan Super Giant in their AFC Cup Group I match.
After Odisha FC's earlier encounter against Maziya SRC of the Maldives, this game will kick off at 10:00pm (Bangladesh Standard Time) in the same stadium.
The BPL champions from Bangladesh were scheduled to arrive in Odisha on Sunday, practise on Monday and play against Indian teams on Tuesday.

However, the Kings had to delay their travel by a day because of complications with obtaining visas.
Finally departing for India yesterday morning, the Kings' group arrived in Bhubaneswar yesterday afternoon after stopping in Kolkata en route.
Kings head coach Oscar Bruzon said the night before the game that his team hadn't had the best preparation possible for such a challenging contest.
It's not ideal to get the players in so close to game time and then have them put in a tonne of work physically on Tuesday. However, we are collected and collected. We'll talk it over. Bruzon announced that the scheduled training session for Monday had been cancelled due to a lack of motivation.
The Kings' AFC Cup record is 1-1 thus far, good enough for third place in their group of four teams.
Bruzon noted that the Kings would now play the group leaders, giving them a chance to compete against one of the top clubs in South Asia.
Last time out against Odisha, we established ourselves as a formidable opponent. We have another chance to test ourselves and see where we stand tomorrow.