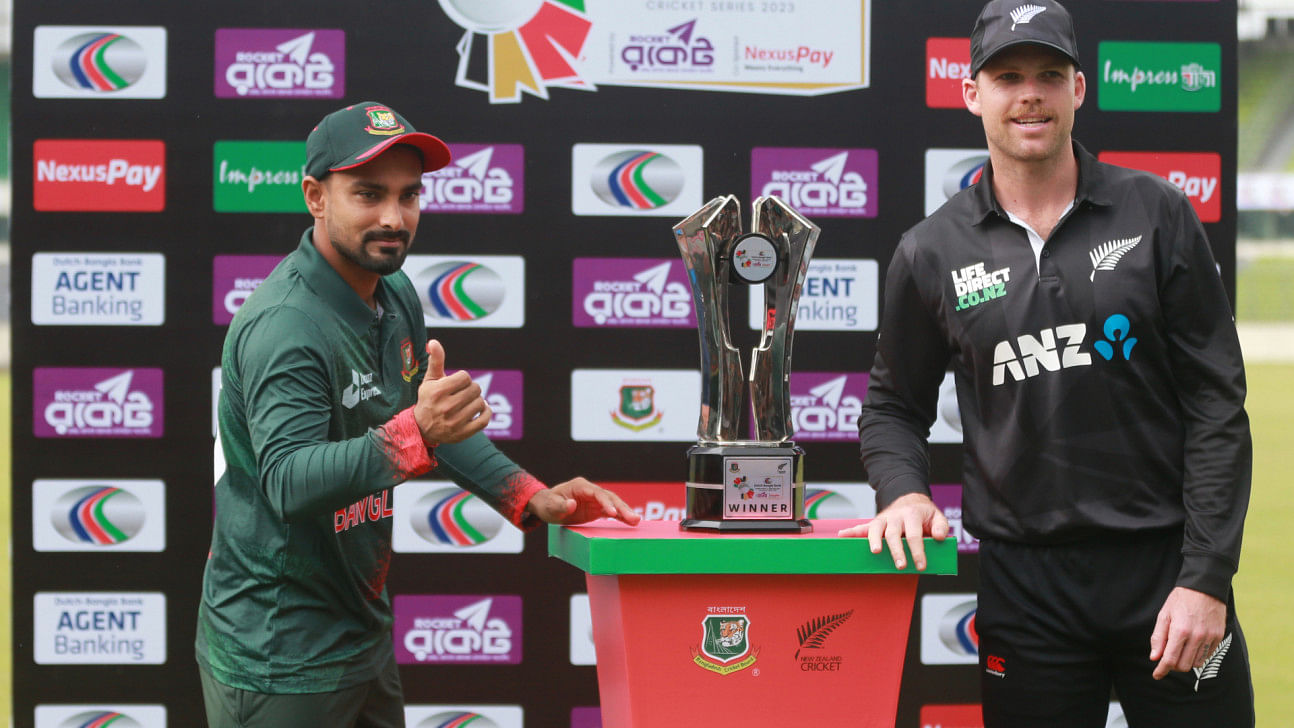 Before the first game of the three-match ODI series against New Zealand, rain prevented Bangladeshi cricket players from rehearsing. As a result, stand-in captain Liton Das warned that they could need to use psychological tactics to win against the Kiwis.
"Because the weather prevented us from working, we had depend on our mental faculties and engage in mental games. See if we can achieve success. Due to our inability to practice during the last several days, we were unable to work on our techniques. I'm not sure how much practise we could get in today, and it's possible we'll need to use psychological tricks. During the pre-match news conference in Mirpur on Wednesday, Liton—who will captain the Tigers in lieu of usual leader Shakib Al Hasan—stated, "It's a mental game and they have some quality spinners in the side."
Winning games will be the most essential thing for the 28-year-old opener and his team, he said.
"Now that I am the captain, everyone has the same objective, which is to win games. That is my main priority. Even if a player reaches a hundred runs or gets five wickets, if the team loses in the end, it is all for nothing.
"Everyone wants to perform, but in a game, only one or two people may click. It is impossible for everyone to do well in the same game, and this will continue in the future. All will make an effort, and with any luck, he will succeed. But winning games will be our first goal," he said.
The fashionable right-hander, who has recently through a lean phase, also discussed his hitting and said he is looking for methods to go back to his previous level of play.