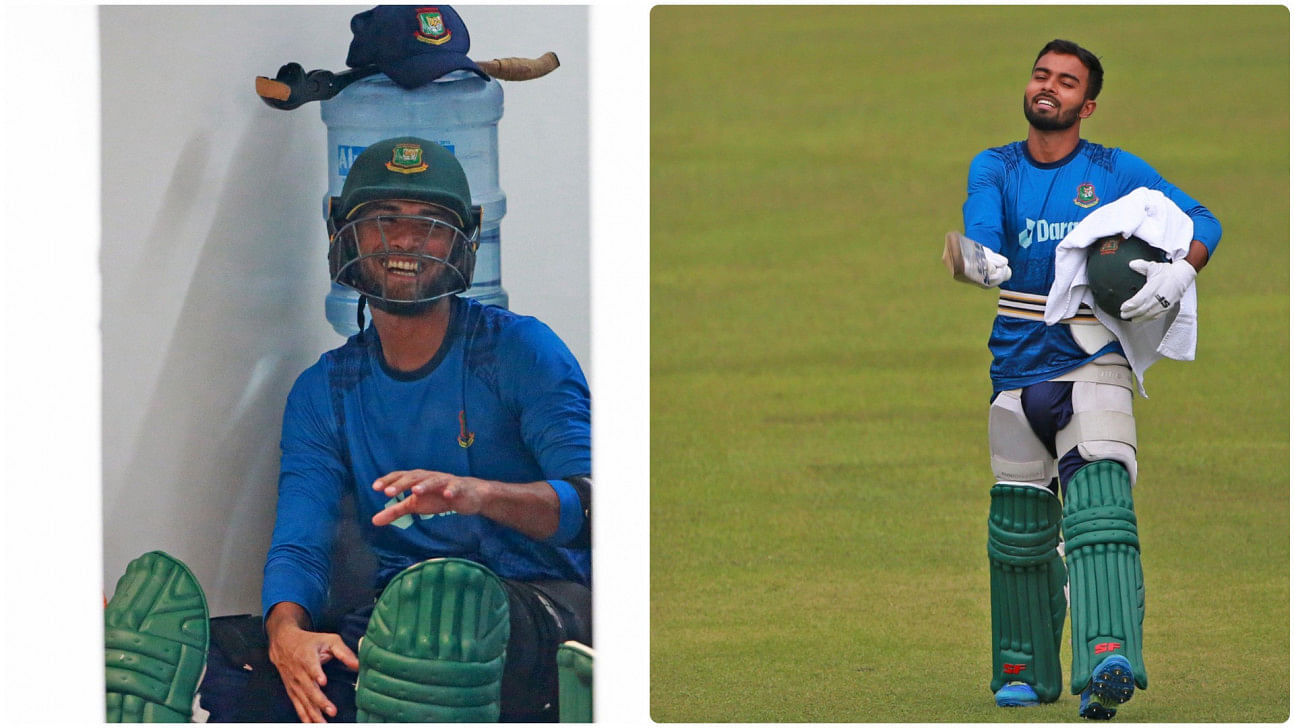 Anamul Haque Bijoy arrived barefoot to the Sher-e-Bangla National Cricket Stadium yesterday afternoon in order to feel the pitch ahead of Bangladesh against New Zealand's first of three One-Day Internationals, which are scheduled to start today. The weather was gloomy. Before the series began, Bangladesh's practice sessions were hampered by the weather, but like Anamul, many players would want to leave their imprint.
This series offers the ideal setting for a few players to find some success ahead of the World Cup. Among them is Liton Das, who has led the ODI team in each of the last five series for the third time.
"Winning matches was my first goal when I was handed the captaincy of the team," Liton said during yesterday's news conference.
Study up on
Tigers' strategy against the Kiwis will center on "mind games."
In lieu of usual captain and all-rounder Shakib Al Hasan, Liton believes that the team's best course of action is to play as a unit with one or two standout performances.
Since both teams are resting important players before the series, there is no pressure. From Bangladesh's point of view, though, the starting spot would be competitive since Tanzid Hasan, Anamul, Soumya Sarkar, Tamim Iqbal, and Liton—who said he was eager to get back into form—are all available.
The main emphasis heading into the series is Tamim Iqbal's comeback and Mahmudullah Riyad. After the series against New Zealand, the former had been dropped, while Tamim hadn't featured since his controversial retirement during the Afghanistan series. For Mahmudullah to make a claim for the World Cup roster, he would need to demonstrate both form and fitness. Throughout the series, Tamim will be attempting to assess his level of fitness and batting form.
Study up on
Liton: I want Tamim and Riyad to have fun with their game.
"Having two senior stars is tremendously beneficial to us. I don't want to put them under any duress. Bangladesh has a better chance of winning when they enjoy the game, in his opinion.
The Tigers have struggled to make wise choices over crucial stretches of certain games. Liton believed that the goal in batting would be to score runs based on the circumstances.
"[Mahmudullah] Riyad will play his own game if we lose quick wickets and he bats with 30-35 overs remaining in the game." He is incredibly mature, therefore there is nothing to tell him. The same holds true for Soumya. Every hitter has an obligation to score runs; it's not just them," Liton said.
Given that cloudy skies are predicted for today as well, the Mirpur wicket is probably going to move more slowly. Thus, Bangladeshi batters will face additional obstacles due to playing conditions and lack of experience.