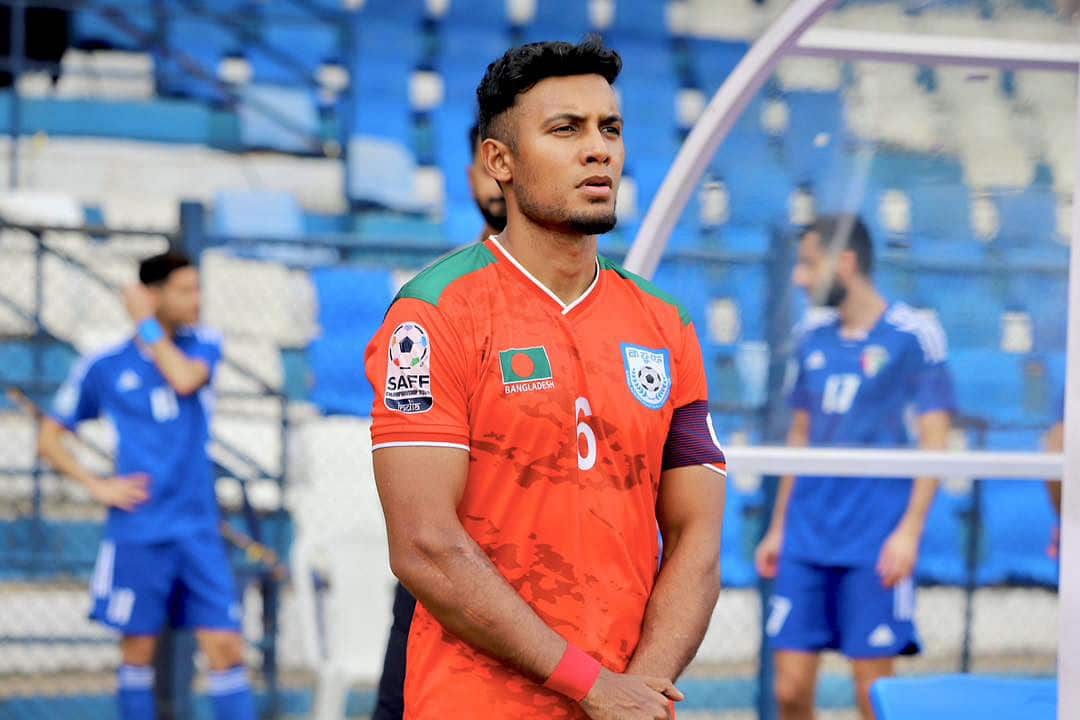 The leader of the Bangladesh national football team, Jamal Bhuiyan, has rejected rumors that he has links to Sol de Mayo. On Wednesday, the club's main social media page said that Jamal had gone to Argentina to play for them.
"No, they're not posting new pictures. I'm in Holland (Netherlands) now," Jamal told The Daily Star in a message to clear up any misunderstandings about his move to Sol de Mayo. The Daily Star later took down the post from their social media account.
But in February of last year, Sol de Mayo asked the 33-year-old player to play for them. Jamal asked his boss for a release in the middle of last season, but the Bangladesh Premier League (BPL) club Sheikh Russel KC said they didn't have enough players to let him go.

During two FIFA training games against Seychelles in Sylhet at the end of March, Jamal told The Daily Star that he would try to get permission from Sheikh Russel again toward the end of BPL. This time, Sheikh Russel didn't let him go until the end of the season.
After the BPL transfer window for the 2023–24 season opened on August 1, it was said that Jamal signed for Sheikh Russel, but he didn't say that he did. He also didn't say that he signed for either Sheikh Russel or Sol de Mayo.
Jamal, on the other hand, said that he and two of his friends were asked to play a friendly game in Argentina, but he hasn't decided yet.
Later, the Bangladesh leader went on Facebook to explain where he stood.
"Hey there. I didn't agree to anything or sign anything. People post different pictures of me and tell me I'm going to different places every day. My break is currently being spent with my family."