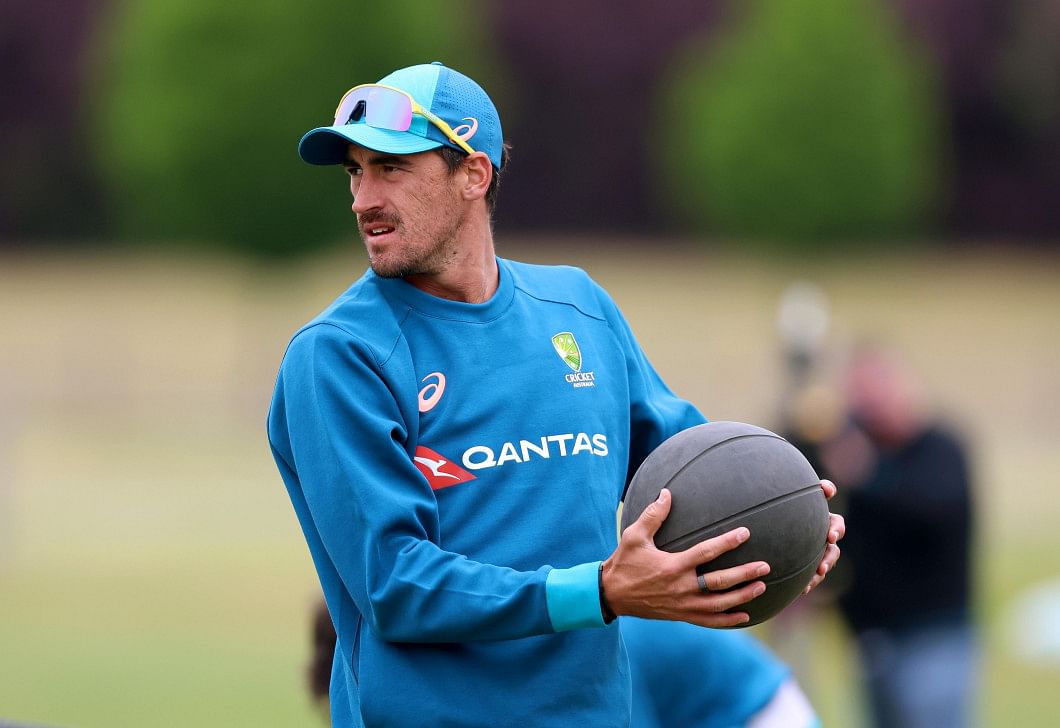 Mitchell Starc, a fast bowler for Australia, is one of the few elite Australians who has repeatedly chosen not to participate in the financially lucrative Indian Premier League (IPL). He had his last appearance in the tournament in 2015.
Starc has developed the ability to take care of his body and has been more selective in the types of cricket he plays and those he does not play as his career progresses.
"I've tried to be smart about that," Starc, who has only played in two iterations of the Indian Premier League for the Royal Challengers Bangalore (RCB), told cricket.com.au. "To choose not to do certain things in order to prolong playing for Australia, I've tried to be smart about that."
"Yeah, the money is fantastic, but what I really want to do is play in one hundred test matches. Whether or not I make it there remains to be seen, but crossing that item off the list would be satisfying. "With any luck, I still have something left in the tank," he continued.
Starc is aware that he may need to cut even more time out of his routine in order to accomplish this particular goal.

The World Cup is scheduled to take place in India between the months of October and November. Starc, who was a member of the squad that won the ODI World Cup in 2015 and the T20 World Cup in 2021, has not yet allowed it to come into focus, but he is not ruling it out as an ODI swansong as he contemplates jettisoning one of the white-ball formats. For the time being, Starc has not allowed it to come into focus.
"To play three formats for more than ten years has been a lot of pain for me along the way, but I'm grateful that I've gotten that far." Although I have made attempts to add to the bow, as soon as I lose my air speed, I can be sure that someone will be coming after me.
"Once that next left-armer is coming through, yeah, I'm sure I'll know when I know." "When I know, you'll know."
Shane Warne, who passed away a few years ago, was one among the many people who criticized Starc for his lackluster performance over the last several years. Warne even questioned Starc's role in the squad.
"That (media criticism) might have bothered me a few years ago, but I've certainly settled on a happy place where it doesn't bother me anymore," he added. "I've certainly settled on a happy place where it's not going to bother me anymore."
"It doesn't matter what others believe; if that's what they think, then that's what they think… It's okay with me if you use me as a scapegoat every once in a while.