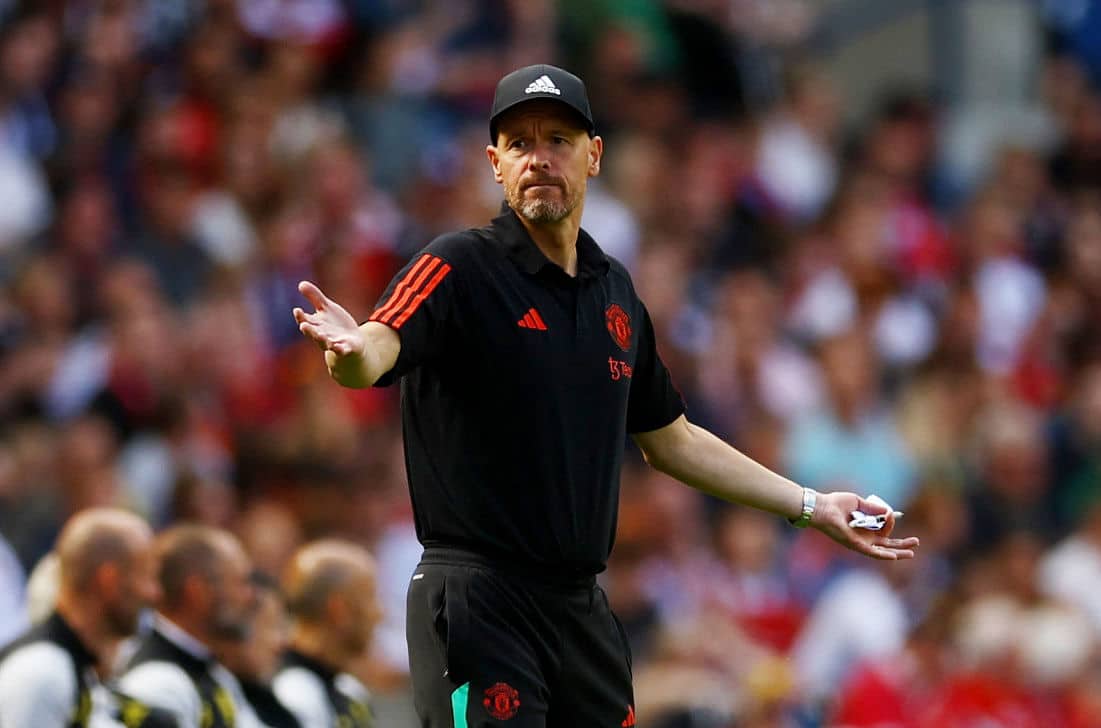 Erik ten Hag, the manager of Manchester United, claimed on Friday that he did not have any regrets about bringing Rasmus Hojlund to Old Trafford rather than Harry Kane, who was on his way to Bayern Munich.
In addition, Ten Hag has strengthened his team by recruiting goalkeeper Andre Onana and midfielder Mason Mount; nonetheless, United have been searching for a striker for quite some time.
In the case of Atalanta's Hojlund, United made the decision to go with a player who possesses potential rather than a talent that has already been demonstrated.
During a news conference held on Friday, Ten Hag spoke about the Denmark international player by saying, "First and foremost, we have chosen a striker and we are really happy with our choice."
"(Kane) is an outstanding forward. That much is obvious: he is a true goalscorer, and in addition to that, he possesses all of the criteria and qualities that one hopes to find in a striker.
"There is no question that this is a loss for the Premier League."
The Dutchman gave an evasive response when asked if United were serious contenders to sign Kane, who is currently rumored to be moving to German heavyweights Bayern in a deal that might be worth a total of £120 million (about $153 million or 139 million euros).
Ten Hag expressed their viewpoint by saying, "I don't think that I have to go into that discussion or to give an opinion about that." "We adhere to professional standards. The procedures that we follow are carried out with great caution, and a myriad of factors are taken into consideration.
"But in the end, we make decisions, and we don't make decisions on the spur of the moment. There is a plan underlying each and every decision, and we are pleased with the roster that we now have.
Hojlund, who is only 20 years old, was brought to Old Trafford for an initial cost of £64 million, which has the potential to increase to £72 million with add-ons. He also signed a five-year term that includes an option for a sixth year.
However, due to a back issue, his debut with United in competitive play is expected to be delayed; however, Ten Hag emphasized that it was not a serious injury.
"He had a small issue," the manager for United stated. "At this point in time, he is not at the same level as our other players, which means that we will need to train him.
"The prognosis is difficult to always say, but we are confident in ourselves, and we are positive."
Hojlund, Amad Diallo, Tyrell Malacia, and Kobbie Mainoo are the other players who won't be available for Monday's Premier League opening against Wolves.