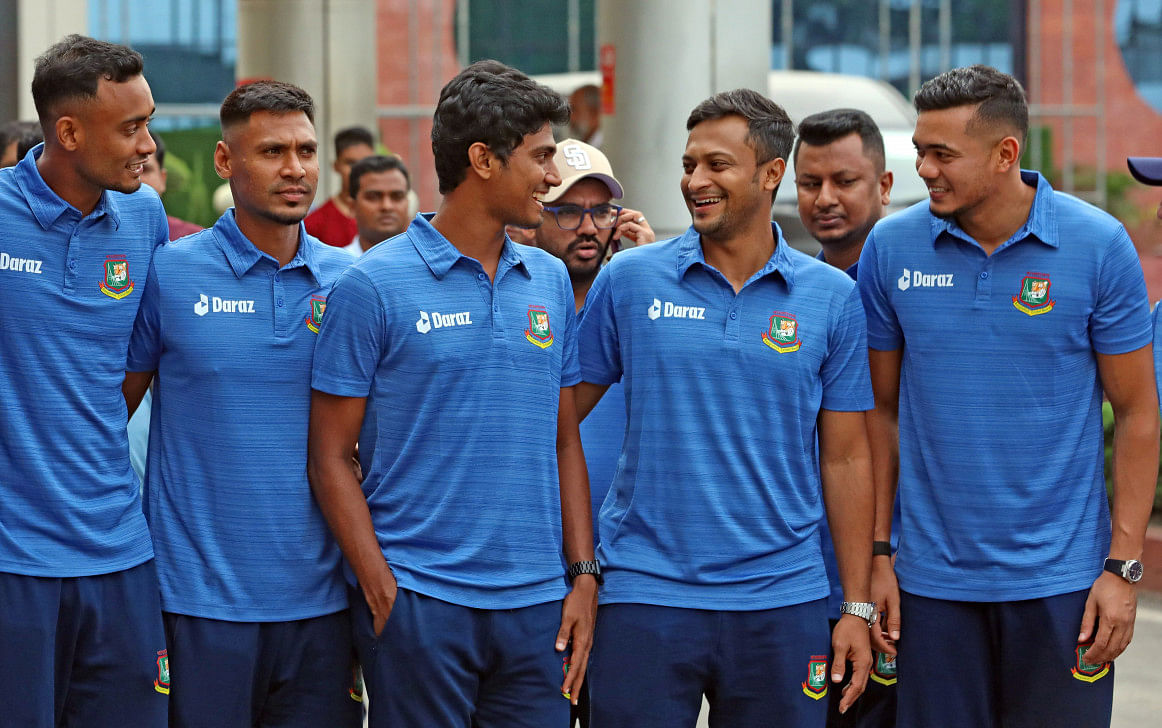 During an exclusive conversation with T Sports that took place yesterday, Bangladesh ODI skipper and star all-rounder Shakib Al Hasan shared his thoughts on Tamim Iqbal's absence from the team. In a circuitous manner, he explained that the choice to exclude Tamim was a result of several procedures and circumstances that he was not involved in.
He used Mahmudullah Riyad as an example in his speech.
"Mahmudullah Riyad bhai wasn't there, but all of a sudden he joined the squad for the World Cup. He didn't make as much of a contribution as he might have, despite the fact that he had the chance and it was the ideal setting for him to do anything significant. I had the impression that he was incapable of doing that; yet, everyone took note of his commitment, his sense of duty to the squad, and his desire to play for the team. Shakib indicated that there was a difference in attitude between Mahmudullah and Tamim by saying, "So there is a difference," implying that there was a difference between the two.
"Additionally, it is not my duty to choose the members of the whole team. If that had been the case, then the day before the Asia Cup I would have been able to make the squad announcement after taking over as captain. Not only must you perform well, but you also have to go through a number of procedures, objects, and facts. Before selecting a squad, numerous factors are considered, including performance on and off the field, the locker room, team meetings, and the general vibe of the group. "Although I am not saying that I am involved with everything because I feel that I am not very involved in these things," he stated during the explosive interview. "I am not saying that I am involved with everything."
Tamim had said in a video message that was released yesterday, after the Bangladesh squad had already left, that a board high-up had urged him to boycott the first World Cup game and also bat lower down the order. This statement was made after the Bangladesh team had already left.
Shakib vehemently denied any role in the aforementioned request that was made to Tamim. On the other hand, he compared Tamim's actions to the shenanigans of a youngster on the playground.
"As I've already said, I haven't spoken about anything like to that, so I have no idea where the inquiry is coming from. If someone has mentioned that, then I am certain that an approved person did it, and that person was telling early so that it would be beneficial for both sides. There is nothing about this that bothers me in any way. I have no doubt that someone wouldn't say anything like that with the intention of causing damage.
If someone were to put up that suggestion, do you think there is anything wrong with it? Or is it the case that you just cannot offer a suggestion in such a manner? Do you really believe that you have to tell a specific individual that "you do whatever the hell you want"? It's like someone is acting like a kid and claiming, "it's my bat, only I will play." This is a really immature conduct.
Everyone on the team need to be willing to switch positions for the sake of the collective good. "The team comes first," he went on to say.
He also explained the reasons why taking Tamim on as an apprentice would have been challenging for him. "When I don't know whether someone is playing the third game or the seventh game, and I will only know the morning of the game, then it is difficult for me to select the team. I will only know in the morning of the game."
Shakib also told that the Bangladesh dressing room were aware of Tamim's plan of stepping down as captain, and he said that in the end, it resulted in not having enough time to properly prepare the team for the World Cup. Additionally, he disclosed that he had no interest in serving as captain even for a single game after the World Cup.