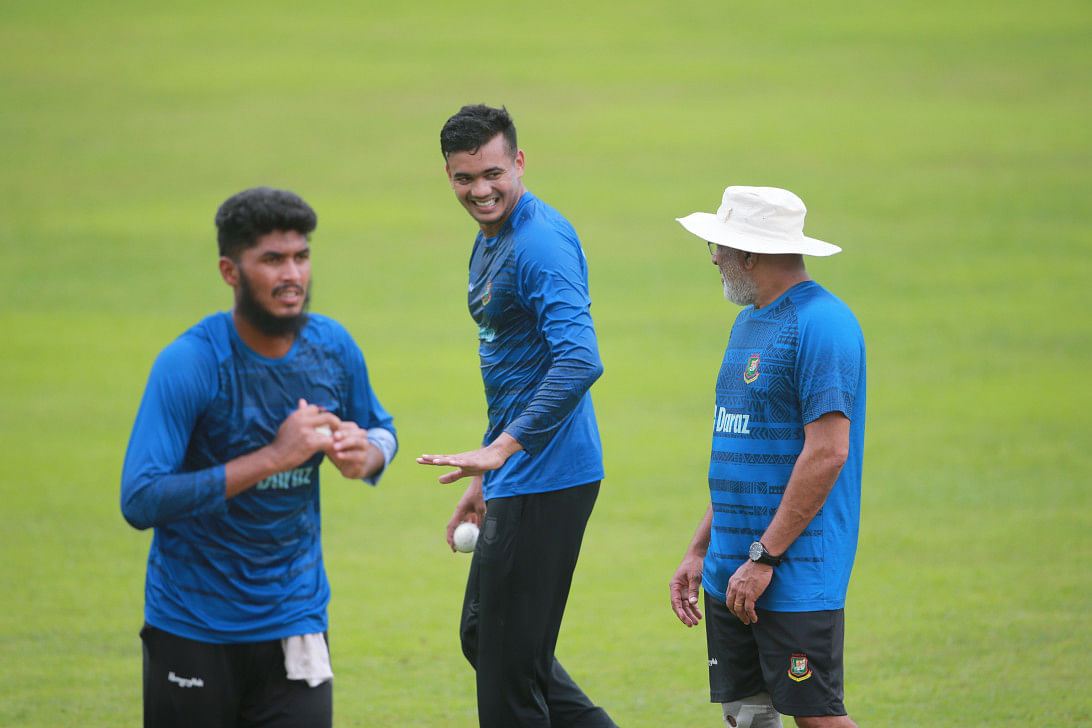 Today, Bangladesh pacer Taskin Ahmed made his way back home after competing in the Zim-Afro T10 competition for the Bulawayo Braves.
Despite the fact that his team did not make it to the final, the right-arm pacer was pleased with both his performance and the event as a whole.
"In terms of my performance, it wasn't horrible but there are still certain things that I need to work on. When I got together with a ton of other cricket players from all around the world, everyone was quite complimentary of me. "Many people asked me whether or not I was available," stated Taskin.
We have a large number of players that are qualified to compete in a variety of competitions across the globe, but we are unable to guarantee their availability in every situation. It's likely that a lot of players will get a shot, provided that they're available.
Taskin continued by saying that he was in no way upset by the decision of the cricket board to withhold a NOC for him to participate in the Lanka Premier League. "While I can see how the workload could be a problem in this situation, I don't think it's a big deal because they're discussing the compensation." If I get in shape, I think I'll be able to play in the major leagues.