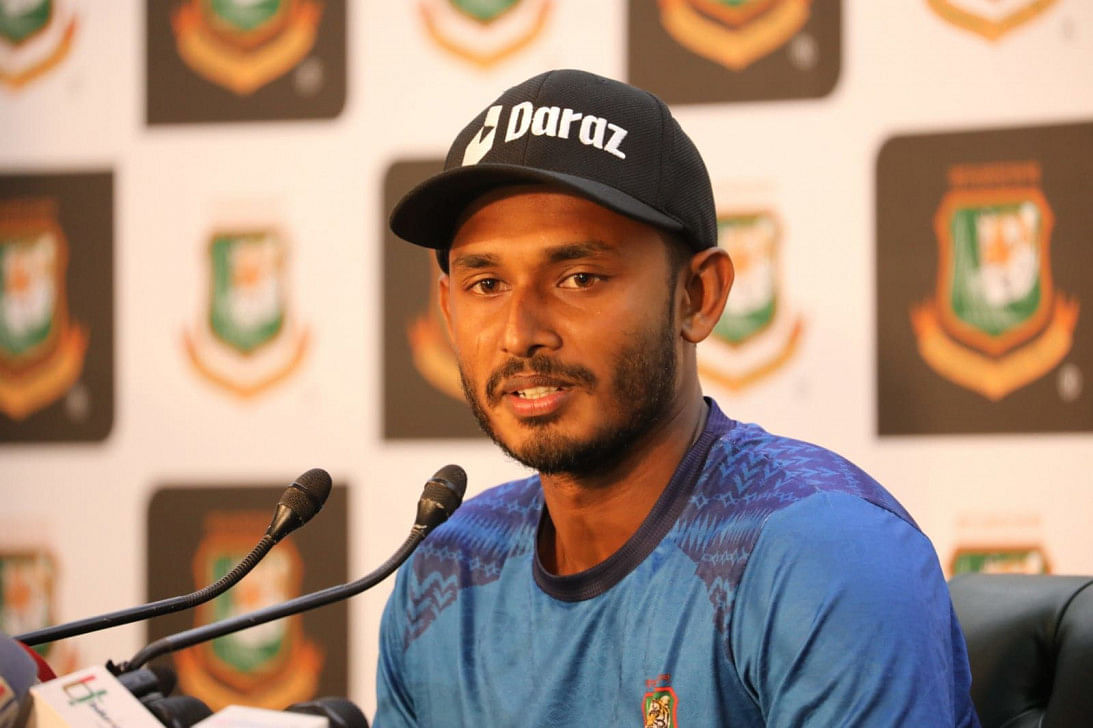 Yesterday was Tanzid Hasan Tamim's first press conference as a member of the national team. He didn't look like he was giving his first press conference.
As seen when he was playing at the Sher-e-Bangla National Cricket Stadium during match-scenario training a few days ago, the young man looked confident and had a good head on his shoulders.
People look for links when trying to figure out what kind of player just joined the national team, especially before very important tasks. There were a good number of them. First of all, he is replacing Tamim Iqbal, whose name he shares. Many of his teammates from the U-19 World Cup, which Tanzid and his team won in South Africa, are already on the national team.
Mahmudul Hasan Joy, Shamim Hossain, Shoriful Islam, and most recently Tawhid Hridoy have all played for the national team. After Joy, Tanzid was one of Bangladesh's top run-scorers after that event.
He might be a little late compared to others from that side, but Bangladesh has been doing well at the top lately, so he had to wait. After getting in, Tanzid said that he and the other players on that U-19 team do not think about what happened in the past.
"What we did is in the past," Tanzid said in response to a question from the media, which was another attempt to connect Tanzid to the present.
"Everyone talks about the same thing, which is their hope to win the World Cup for adults. Since the World Cup is coming up, that's what we think about when we get together," he added about what he talks about with his U-19 teammates.
He knows how hard the task ahead will be. After all, he is now going to play for the national team. Tamim, the best starter in the country, had been doing that job for a long time.
"[Opening spot] is important, no doubt. Every spot is important, not just mine, but for everyone. As you said about Tamim bhai, everyone looks up to him. I've watched him my whole life. So I'd try to do my best and keep my place," he said, showing that he was in control of the confidence he wanted to show.
Bangladesh would need his young energy, and like his namesake, he has some skill as an opening. The Tigers have done very important training for real-game situations, and coach Chandika Hathurusingha wants Tanzid to play in a way that fits his style.
"When I joined the national team, the coach told me to keep playing the way I always have and do what comes easily… If you think there's a problem, you can come talk to me." He always likes to ask questions because they help you say what's really on your mind. "That's good," said Tanzid.
"I liked it [game situation]. The way my team is run has given me complete freedom.
"Training for match scenarios helps us. Our game events were all about the Asia Cup. Everyone said that there would be scores of 300 or more in Sri Lanka, so that's how we trained. "We all worked hard to reach our goal, and we all did," he said about working with the team.
Tanzid said that he thinks about and believes in his own strength. "It's a game of pressure," he said when asked about the pressure. There are many events that can happen in cricket, and the sooner I learn how to deal with them, the better my game will be."