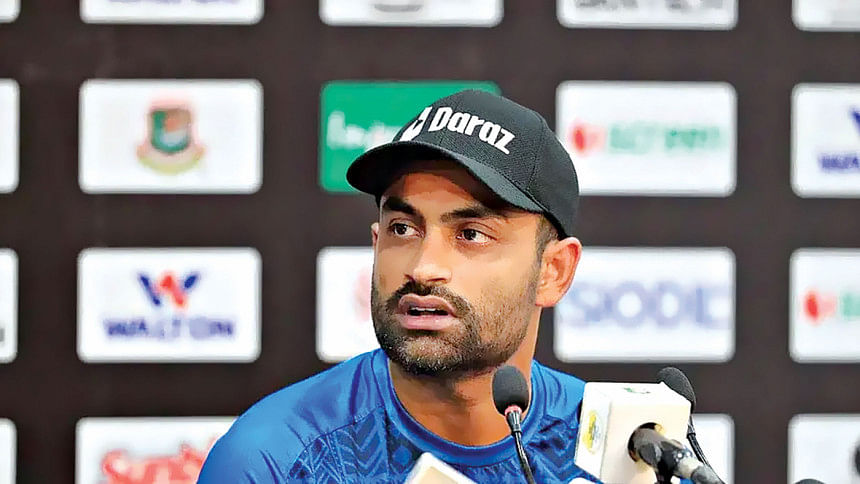 Tamim Iqbal, a former captain of Bangladesh in one-day internationals, stated today in a post on Facebook that he would discuss his exclusion from the World Cup selection once the Bangladeshi team has left for India this afternoon. Iqbal's confirmation came shortly after the post was published.
At four o'clock in the afternoon, the Tigers are set to board their flight to India.
He added in his Facebook post, "I will tell something through a video message regarding the last few days' happenings after Bangladesh national team's departure for India," referring to the events that took place after the Bangladesh national team left for India.
"In the past few days, there have been a lot of items that have been brought to the attention of the media. "I believe the Bangladesh team, my fans and supporters, and everyone else has the right to know clearly about everything," he continued. "I'm not going to lie."
Earlier, in a post on Facebook, former national skipper Mashrafe Bin Mortaza stated, "Everyone may supply one piece of false information.
Tamim was kicked off the team, however the reality is that Tamim did not want to remain a member of the squad. There is a significant gap between excluding someone from the team and choosing not to participate in the team of one's own free will. I believe Tamim is deserving of at least this level of respect.Now, there is the question of why Tamim is not interested in being a part of the squad. In point of fact, I do not have a response to this question. This can only be said by Tamim. Mashrafe clarified on what he meant by saying, "Perhaps he will say it someday, and then we will understand."