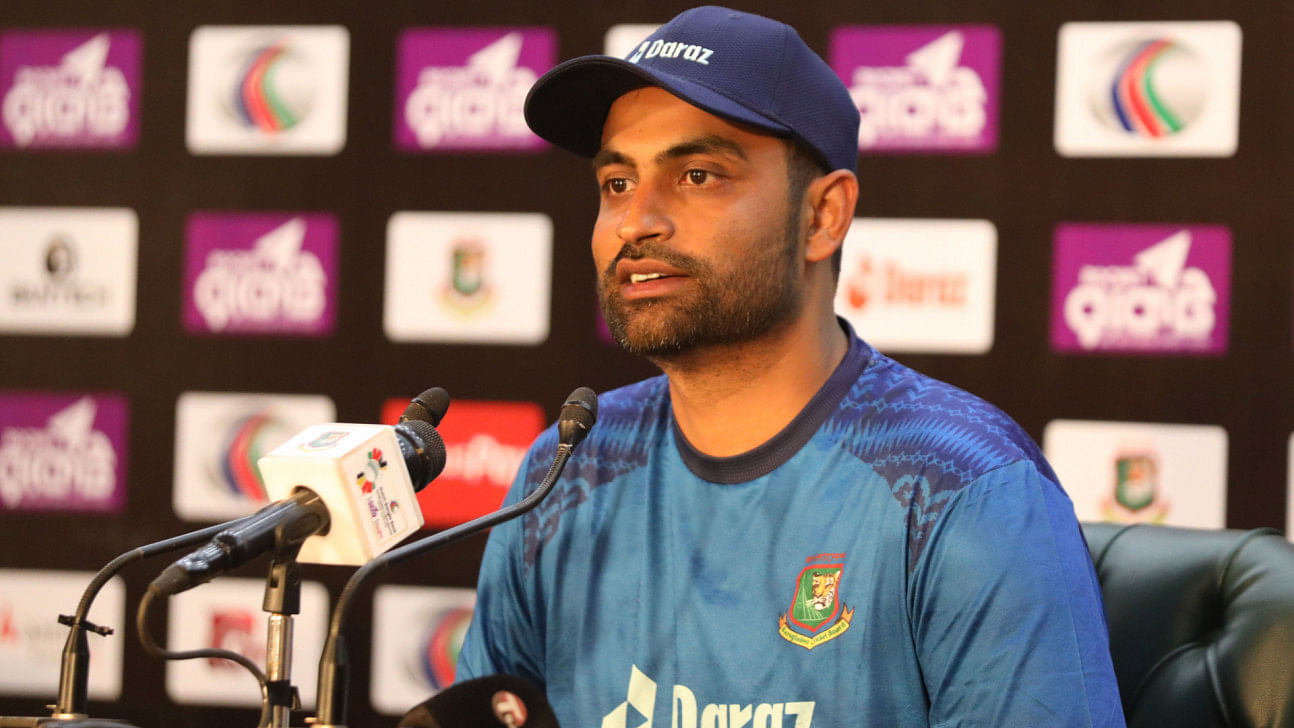 People have been thinking about Tamim Iqbal's near future as an international cricket player ever since he chose not to play in the World Cup. Bangladesh will play New Zealand in two Tests, one on November 28 in Sylhet and the other on December 6 in Dhaka. The Bangladesh squad is supposed to be announced on November 20, but Tamim will not be in the Test team, it was learned.
It wasn't clear what would happen with Tamim's consistency after he said he didn't want to play in the "dirty" game when a board member asked him to bat lower in the first World Cup game.
When asked by phone yesterday, Bangladesh's top selector Minajul Abedin could not confirm that Tamim would be playing in the New Zealand Tests. "We haven't heard anything new yet, so we can't say anything," Minhajul told The Daily Star.
However, a BCB source said that Tamim had talked to the board and let them know that he would not be available.
"He told us that he hasn't been training for a month now." He won't be able to be in the series because he hasn't worked out or done anything to get ready. Someone high up in the BCB told The Daily Star, "He will let us know about his next steps later."
Tamim had also skipped this season's National Cricket League games because he didn't want to play in the World Cup.