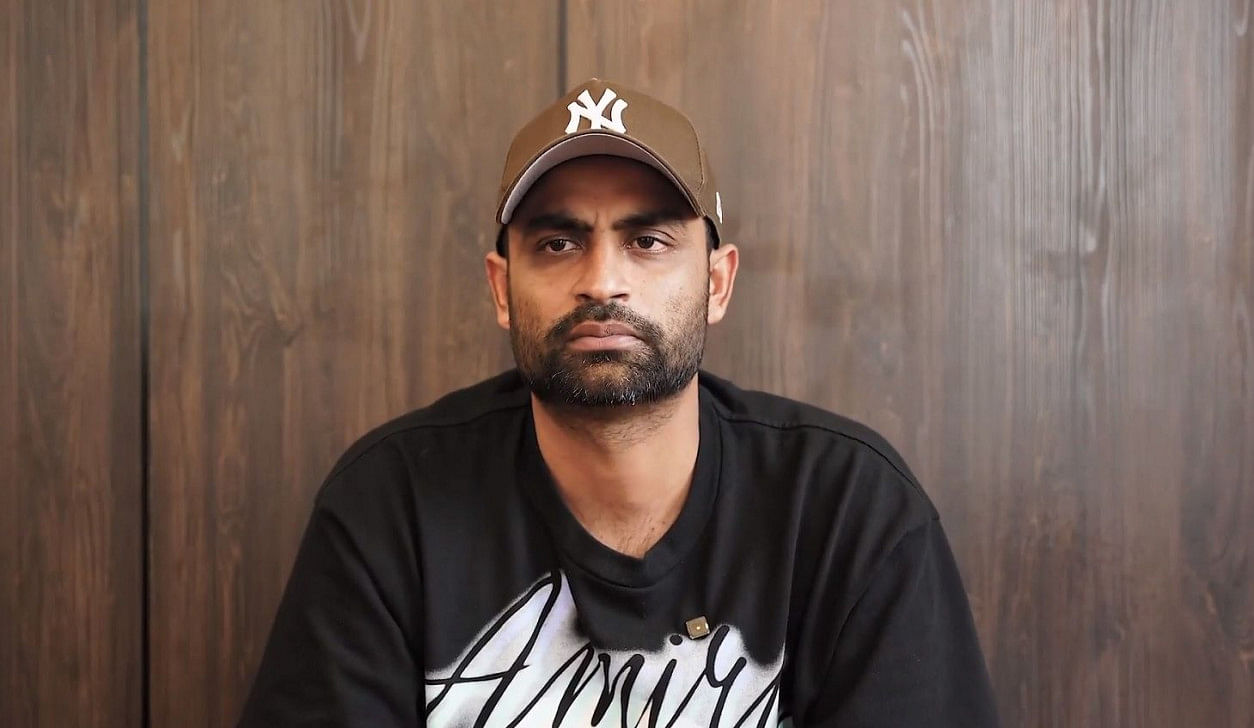 Yesterday, Tamim Iqbal made a startling discovery and shared it with the world via a live video broadcast on Facebook. The player who holds the record for greatest opening batter in the history of the nation indicated that an injury issue was not the primary reason for his omission from Bangladesh's World Cup roster. The following is a summary of some of the things that he said:
You are all aware that there was a purpose behind my decision to retire. After that, I went back because the Prime Minister requested it. Over the course of the last two months, I put in a lot of work to get into better condition. Everyone who was engaged, and the physiotherapists in particular, would agree that there was not a single session or activity that I was asked to participate in but did not do so.
When the series in New Zealand was drawing near, I found that I was not psychologically prepared for anything that had occurred in the previous four or five months. However, after I got back into the game, I fielded for somewhere between 30 and 35 overs. I was fortunate enough to get to bat in the second game I played.
After the game, I came away with a fantastic sense of self-assurance and mental contentment. I was completely unaware of what had taken place during the past four or five months in my life. I couldn't contain my excitement about taking part in the World Cup.
After returning to work after an injury layoff, it is reasonable to anticipate some discomfort. I was subjected to the same occurrence. After the game, I described my discomfort to the physiotherapist. At that time, the three people in charge of making selections entered the locker room.
I feel the need to make it clear to you that I have never once said that I am restricted to playing no more than five matches at a time. There is no doubt in my mind that [chief selector Minhajul Abedin] Nannu understood this concept yesterday. The untruth was spread across the media in some way.
Because I didn't want to start another argument, I informed the committee in charge of making the selections to take into account the injuries I sustained while making their decision on whether or not to include me.
After seeing that I was in agony during my evaluation at the [team's] hotel, they reevaluated me the following day. The physio report is the most critical aspect to consider. Anyone who feels like challenging my position on this is more than welcome to do so.
The physio report included an explanation of my current state. that I had discomfort after both the first and second matches that I played in. They told me that if I sat out the one-day international on September 26 and played in the second practise match before the opening match of the World Cup, I would have had two weeks of rehabilitation and would have finished 10 weeks of total rehabilitation. I would have been in a lot better position to play the opening match [of the World Cup against Afghanistan], had it not been for the fact that I got injured.
After all that had place, I don't believe that the event that took place, my injury, or this lying about the five matches had any impact whatsoever on my decision to not travel to the World Cup. I am in discomfort, but I do not believe I have sustained an injury.
After a day or two, someone from the upper level of the board who is still highly active with us phoned me. This person is quite involved with us. He told me that I would be joining you at the World Cup. You need to be managed by us. But there is one thing you should do: avoid playing Afghanistan in the first match.
I responded to him by telling him that the event he was referring to would not take place for another 12 or 13 days. By that time, I will be in excellent physical shape. Why won't I be participating in the game? He said that if you participate in the game, we want for you to bat lower in the lineup than the other players.
You have to take into consideration the state of my thinking at that same instant. I had a strong performance for the inning. It made me joyful. Now, all of this discussion sprang out of nowhere. It was difficult for me to accept. My whole 17-year playing career has been spent in the same position. I have never batted in the third or fourth spot. I have never played in the middle order of the batting order before. Therefore, it should come as no surprise that I did not respond well to this talk.
I had the impression that I was being made to contend with challenges in a variety of settings. I told them that if they were going to think this way, they shouldn't send me to the World Cup. I do not want to be involved in this unpleasantness.
In general, I believe that if you desire me, you should make sure that I am not restricted psychologically and that I am happy. I had just emerged through a very trying three or four months. It was a challenging period for me.
If all of this had been explained to me in a different way, maybe my response would have been different. It's possible that I would have agreed to it. But all of a sudden someone calls you and says, "don't play," or if they are indicating that dropping you down the list is the idea, I'm not really sure how fair that is.
You are seeing a number of different things taking place right now. It's possible that the first report is an isolated incidence, while the second story might be a mistake. However, if you share seven to eight tales with the same person within three to four months, this indicates that it was done on purpose.
At the end of the day, I shall send my warmest regards and best wishes to the fifteen players who have qualified for the World Cup. I have high hopes that they will be successful for Bangladesh.
One more thing, everyone, I ask that you please keep me in mind. Remember to keep me in mind.