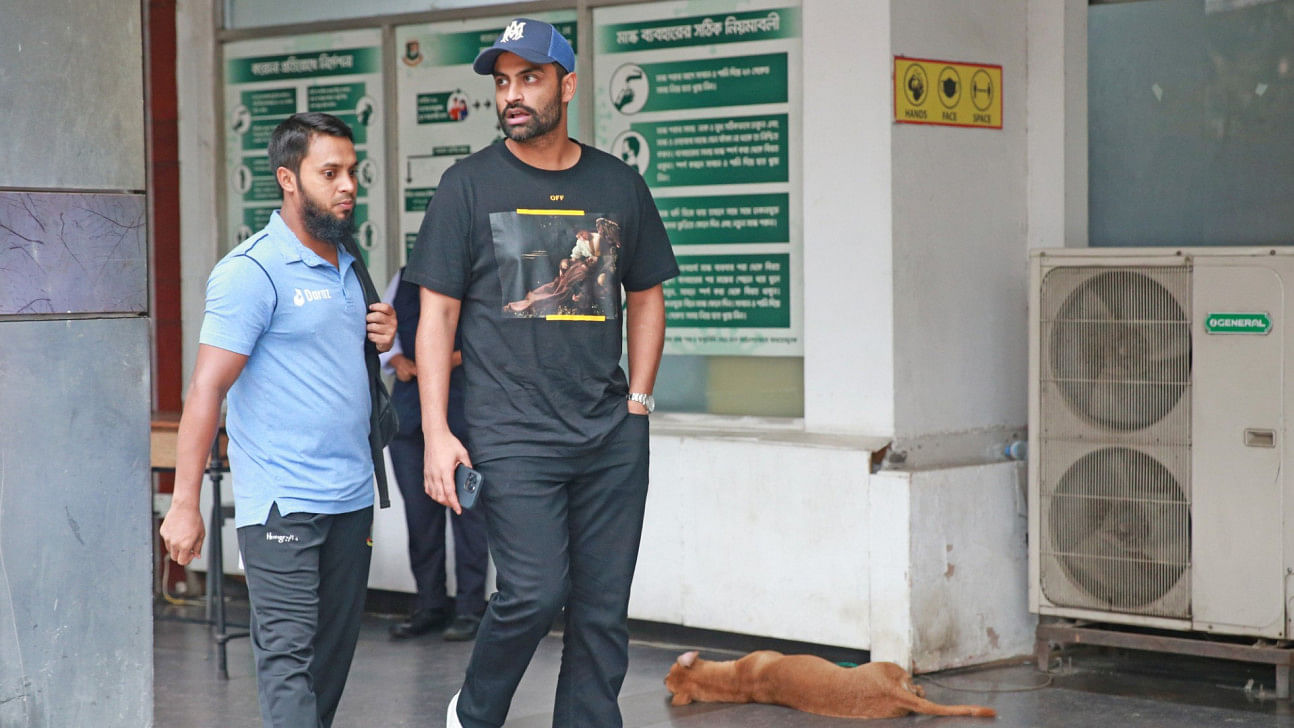 Tamim Iqbal, a former one-day international captain, visited the Sher-e-Bangla National Cricket Stadium yesterday, when members of the national team were in the midst of the last day of their fitness exercises. This comes in advance of the skill training camp, which will begin on August 8.
After announcing his intention to stand down as ODI captain, Tamim was making his first trip to Mirpur, known as the "home of cricket," since that announcement.
The southpaw, who is now 34 years old, reportedly spent some time in the medical department, where he reportedly had conversations with physicians about his recovery process. After then, before he left the premises of the Bangladesh Cricket Board (BCB), he went to check over the cricket operations department.
The first period of rest for Tamim, which lasted for two weeks, is scheduled to last until August 11, after which he will begin rehabilitation.
Jalal Yunus, head of the cricket operations committee, has said that the left-handed opener is scheduled to begin practicing in the nets on August 19.
"We had a discussion yesterday, and it was decided that Tamim would continue his rehabilitation with [fitness coach] Nick Lee beginning the first week from tomorrow, which is today. Jalal revealed this information to The Daily Star the other day. "If everything goes well, Tamim may start working at the nets from August 19," Jalal said.
Tamim has been dealing with a back problem for some time now, and as a result, he will not be participating in the forthcoming Asia Cup, which will be held in Sri Lanka and Pakistan. His current goal for his recovery is to overcome his injury problems and make a comeback for Bangladesh's home ODI series against New Zealand just before to the World Cup in India.