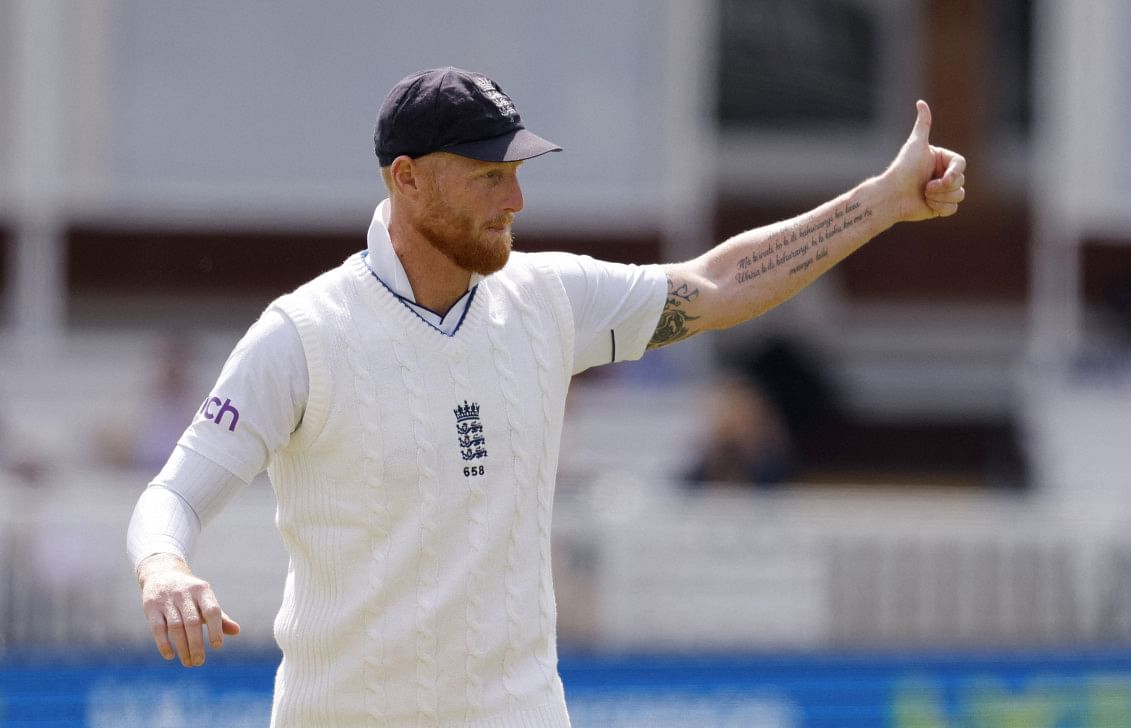 Ben Stokes, the captain of England, has stated that he hopes to be a part of an Ashes series that goes "beyond cricket" as he gets ready to play Australia in a five-match series.
Since taking over as England's captain alongside coach Brendon McCullum a year ago, the swashbuckling all-rounder has guided the team to 11 victories in the 13 matches that have followed.
At Edgbaston the following week, the captain, who was outstanding in the drawn Ashes series in 2109, would lead his team in the first Test match against their fiercest rivals, Australia.
This style of cricket, which is played in an aggressive manner and has been termed "Bazball" in reference to McCullum's nickname, has helped England enjoy recent striking success.
Stokes is determined to deliver a memorable series that can be compared with the 1981 and 2005 Ashes clashes, which made all-rounders Ian Botham and Andrew Flintoff major names. However, there are still questions over whether or not such a strategy can be successful against Australia.
"I've seen what it's like when you get those moments that really ignite an audience and even create something that goes beyond cricket," Stokes wrote in an essay for the Players' Tribune. "I've seen what it's like when you get those moments that really ignite an audience."
"Magical occurrences like Flintoff in 2005 and Beefy (Botham) in 1981 that catch the public's imagination and highlight what cricket can be all about.
"Moments that even people who aren't normally into cricket stick on the telly for because it's so exciting and you feel like you're a part of something that you may never get to see again," said one commentator. "It's because you feel like you're a part of something that you may never get to see again."
Stokes, who has won both the 50-over World Cup and the Twenty20 World Cup, reaffirmed his hope that the Test team will be able to play without fear, despite the fact that he is extremely competitive and despises losing.
"Just because I say it's all right to fail doesn't mean I'm okay with losing," he remarked. "I'm not okay with losing at all." "I hate losing.
"However, there is a more comprehensive view. You have to come to terms with the fact that the only way you will ever be successful is if you are given the opportunity to genuinely give it your all.
The proliferation of Twenty20 franchise leagues throughout the world, which provide players the opportunity to make significant sums of money in a far shorter amount of time than they do while they are on international duty, has caused many cricket fans to worry about the future of the five-day Test format.
Stokes said that the "landscape is changing," but the 32-year-old cricket player stated that he still considers test cricket to be the most difficult form of the game.
"Cricketers have short careers, and I know players are going to make decisions about which path they go down based on financial security for them and their families," he added. "Cricketers have short careers." [C]ricketers have short careers. "It's natural.
"I genuinely want boards all over the world to get their brains around this, which they appear to be having difficulty doing at the moment.
Instead of fighting against it, we need to accept it and work with it. It is possible that we may lose a few brilliant players along the road; nevertheless, the only approach to keep test cricket alive and at the summit of the sport is to work harder to offer players something that excites them and motivates them.