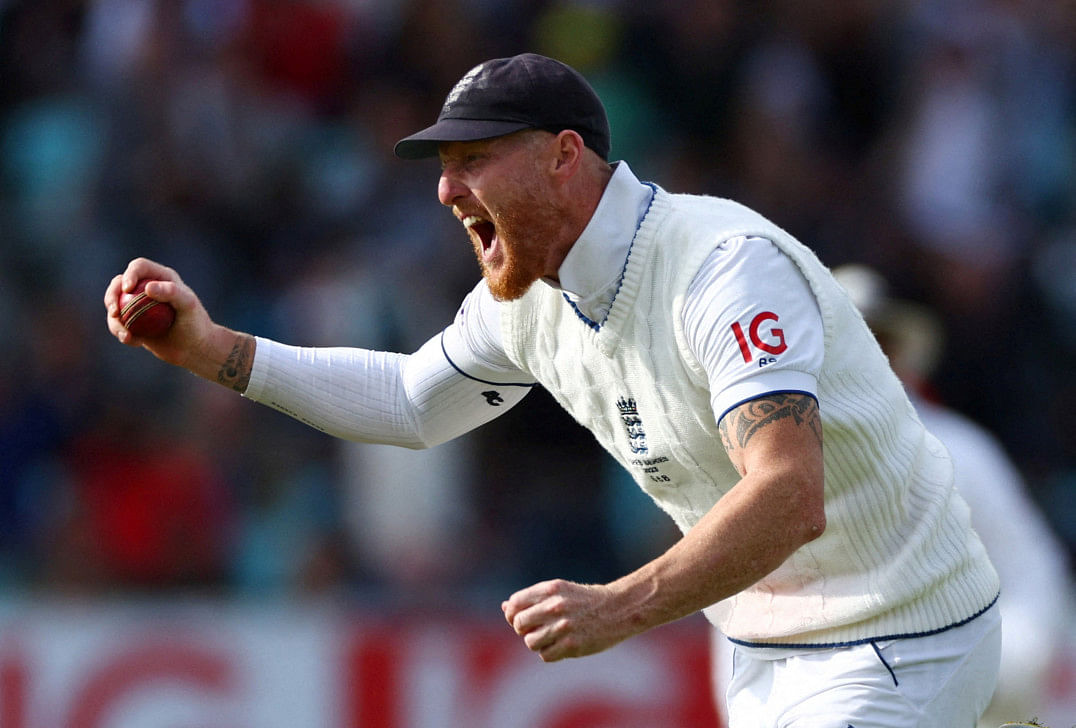 In response to claims that his side declined to have post-series drinks with their Ashes adversaries, England captain Ben Stokes has emphasized that his squad did not snub Australia in any way.
At The Oval on Monday, England defeated Australia by a score of 49 runs to win the fifth and final test match of the series.
It is customary for the losing team to invite the winning team inside their changing rooms after the conclusion of a test series so that both teams may socialize. Stokes' team overcame a 2-0 deficit to level the series 2-2.
However, stories that were published in Australian media stated that the visitors were left unsatisfied as they waited to be called inside the England changing room before exiting around an hour later.
Following the contentious stumping of Jonny Bairstow by Australia's Alex Carey in the second Test at Lord's, England Test coach Brendon McCullum had already placed doubt on the socializing, saying, "I can't imagine we'll be having a beer with them any time soon." This came after Jonny Bairstow's controversial dismissal by Alex Carey.
According to a report by Fox Sports Australia, a person who requested anonymity described the alleged slight towards England as "pretty pathetic."
However, England said that the protracted presentation session that marked the retirements of Stuart Broad and Moeen Ali was the cause of their post-series wrap-up going on for a longer period of time than normal.
And Stokes turned to social media in the middle of the night to clarify that there was no snub meant since England players finally linked up with their Australian counterparts at a nightclub. This was done to make it obvious that there was no intention to exclude the Australian team.
Stokes sent out the following tweet in response to the journalist Bharat Sundaresan, who had been reporting on the missing drinks: "To clarify… Our wrap took longer than expected because of multiple last time events." Instead of the changing room, we agreed that the best place to meet would be at the club."