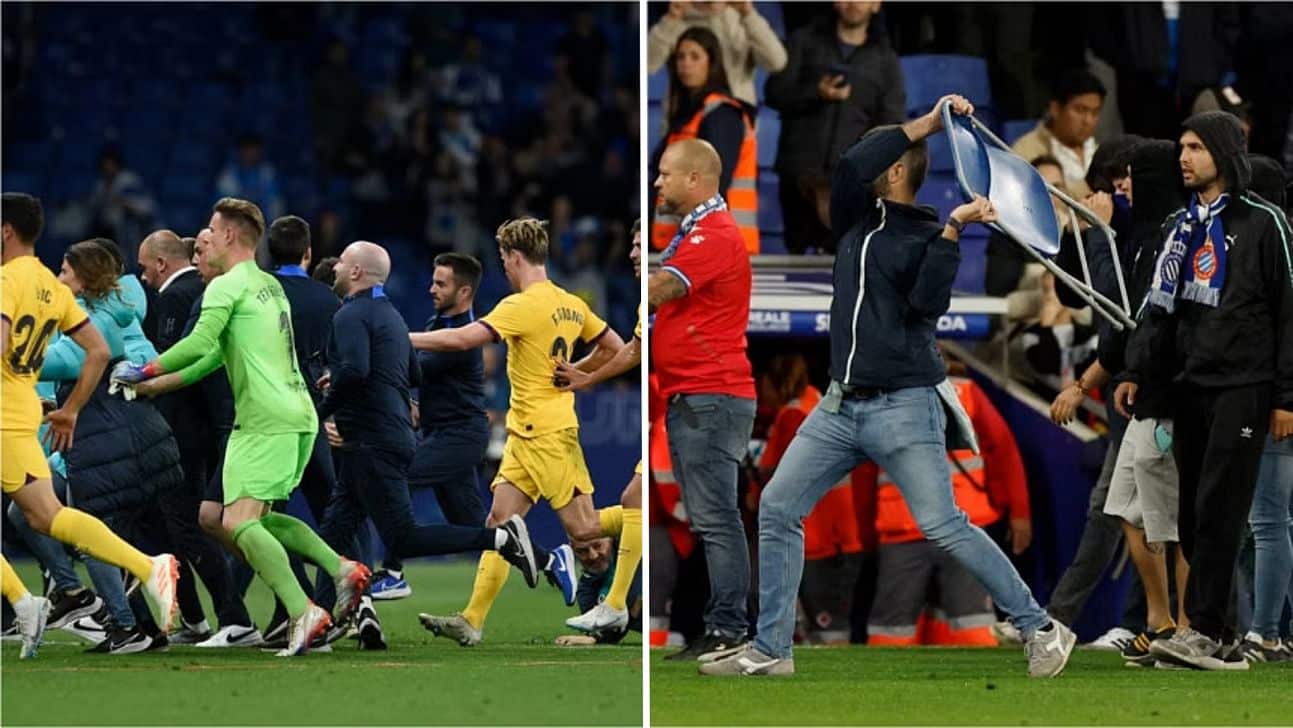 After its supporters flooded the pitch and pursued Barcelona players into the tunnel, Espanyol complained Thursday that a two-game stadium shutdown was a "disproportionate and unjust" penalty. The incident occurred while Barcelona was playing Espanyol.
On May 14, Barca secured the Spanish title in Espanyol's stadium. After the game was over, Barca celebrated their victory, which infuriated Espanyol's fans, who ran onto the field in protest.
"Espanyol wants to show their total disagreement with the, in our opinion, disproportionate and unfair sanction imposed by the Competition Committee on the club," Espanyol said in a statement. "This sanction would mean the closure of the Stage Front Stadium for two matches," the statement said.
The Competition Committee has not yet formally declared the prospective closure of the stadium for two games, but Espanyol has stated that they would challenge the decision.
The Catalan team finished last season in the second level, and if they are unable to avoid being demoted again, the Stage Front Stadium will be closed for matches in the second division involving Racing Santander and Amorebieta.