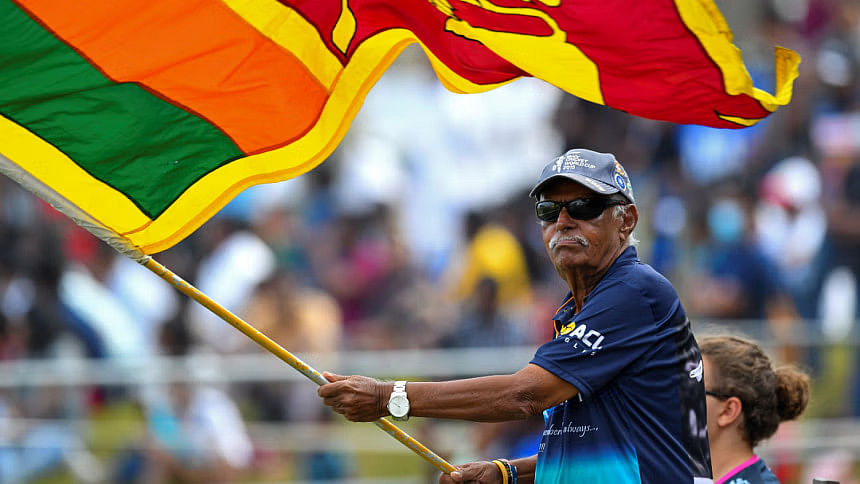 Sri Lanka's cricket stars and media were sad to hear about the death of a "super fan" who was known as a "one-man cheerleader" and was always at international games.
Percy Abeysekara, 87, died on Monday at a hospital outside of Colombo after being sick for a short time, according to his family.
Mahela Jayawardene, who used to be captain of Sri Lanka, called Abeysekara the "true 12th man for many generations of Sri Lankan cricketers."
"He was there throughout my entire career, cheering us on, waving his flag and always, win or lose, making us laugh," said Jayawardena. "We will all miss you dearly 'Uncle Percy'."
Kumar Sangakkara, who used to be captain, said that Abeysekara was just as much a part of Sri Lanka's cricket team as the players.
"Uncle Percy was always there from my first game to my last." "He has done as much for Sri Lankan cricket as any other player who has worn the shirt," said Sangakkara.
Sanath Jayasuriya, who played on Sri Lanka's World Cup-winning team in 1996, said, "It makes me very sad to hear that our beloved Uncle Percy has died."
"You were the first great fan, and we will all always remember you." "RIP," Jayasuriya wrote on X, which used to be Twitter.
Following Sri Lanka's World Cup loss to Afghanistan on Monday, spin bowler Maheesh Theekshana said, "He was the main guy who was there when I was a kid." It makes us sad as a team to hear that news because I saw him wave the flag.
"Percy gave his life and soul to the sport and was a legend in his own right," the Daily FT newspaper said.
Since Sri Lanka's first Test match against England in 1982, Abeysekara was always at their games.
"I am Percy, cricket crazy, but I have no mercy for those cricketers, spectators and administrators who are lazy," he told the FT.
He held up a Sri Lankan flag as he led England batter Chris Tavare onto the pitch at the P. Sara Oval in the capital city of Colombo.
His grandchildren are named Garfield and Sachinka, after the great West Indian cricket player Garry Sobers and the great Indian batsman Sachin Tendulkar.
Abeysekara saw Don Bradman play at the Colombo Oval when he was a boy in 1948. Almost 50 years later, he saw Sri Lanka beat Australia in Lahore to win the 50-over World Cup, which was one of the best moments of his cricket career.
Martin Crowe, who used to be captain of New Zealand, gave him the man-of-the-match award, and Virat Kohli hugged him during India's 2015 tour of Sri Lanka.