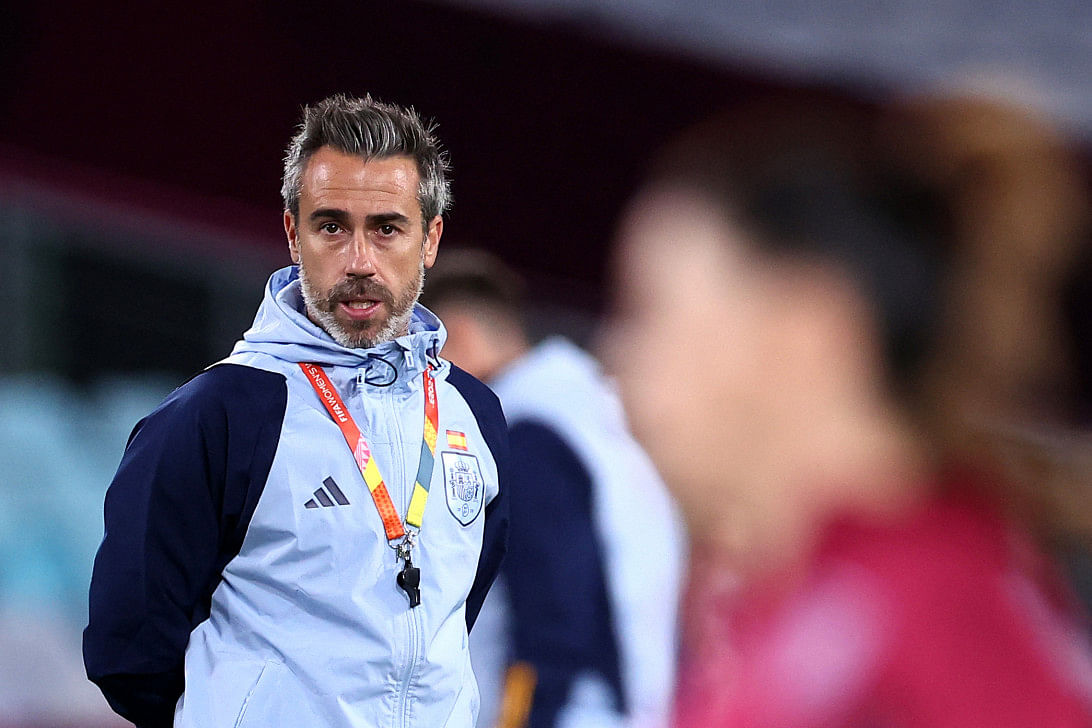 In the wake of a significant sexism controversy, the Spanish football federation announced on Tuesday that it has sacked controversial coach Jorge Vilda, who led Spain to victory in the Women's World Cup.
In a statement, the Royal Spanish Football Federation (RFEF) said that it "has decided to dispense with the services of Jorge Vilda as sports director and women's national team coach."
The 42-year-old, who has been the team's coach since 2015, is well-known for having a tight relationship with banned RFEF President Luis Rubiales, who caused controversy by forcing a player to kiss him after the World Cup final.

Following his appearance supporting Rubiales's aggressive address to the RFEF, during which he vehemently denounced "false feminism" and refused to quit, Vilda's expulsion was widely anticipated.
Later, the coach denounced Rubiales' actions, calling them "inappropriate and unacceptable," but he declined to retire.
Vilda's departure, according to the RFEF, was "the first of a string of restructuring measures" meant to improve the federation's governance after the Rubiales crisis, which revealed what some claim is a pervasive sexism in Spanish football.
A year earlier, Vilda faced criticism when fifteen players on the women's national team said they would not wear the national jersey as long as he was the coach. They cited instances under his direction that were impairing their on-field performance.
Vilda was praised in the RFEF statement, which said that he was "important to the remarkable growth of women's football and that had left Spain as world champions and second in the FIFA rankings," without any criticism of the player.
Shortly after expressing its "deepest regrets" for the "completely intolerable conduct" of suspended Rubiales, the RFEF made the announcement and promised swift steps to strengthen its governance and "to repair, as far as possible, the damage caused."