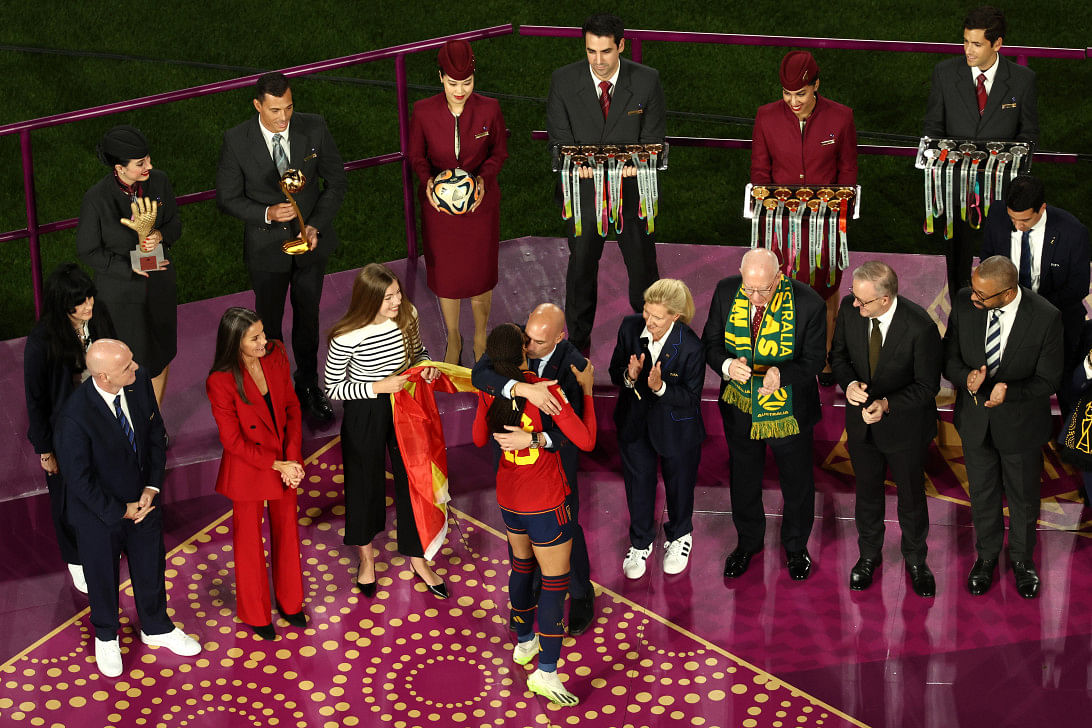 After Spain won the Women's World Cup, Luis Rubiales, the president of the Spanish Football Federation (RFEF), apologized for kissing star player Jenni Hermoso on the lips.
When Rubiales, 45, kissed Hermoso on the lips after she accepted her medal, it immediately caused an uproar around the world.
In a video that Spanish television aired on social media, Rubiales said, "I made a mistake, and I have to admit that."

"It was carried out in the utmost exuberance and without any malice. While it was natural and typical to us, it made a ruckus outside.
He added that he had no alternative but to apologize, learn from this, and proceed with greater caution in the future while speaking on behalf of the federation.
Earlier on Monday, Spain's sports minister had called for Rubiales to apologize.
Acting minister Miquel Iceta stated on Spanish public radio that he believed it was improper to kiss a player on the lips in order to express congratulations.
It is only rational and appropriate for him to first offer justifications and apologies, according to Iceta.
Public authorities "have to be extremely careful because we are giving a message to society and the message is equal rights, it is respect," the minister continued, despite the fact that the 1-0 triumph over England on Sunday in Sydney was "a moment of intense emotions."
Spontaneous
On Monday, Rubiales emphasized how he and Hermoso had a "magnificent relationship."
The athlete shared a video of the festivities in the locker room on Instagram on Sunday. In the video, she responds to teammate mocking by saying, "I did not like it, eh!" while giggling.
The RFEF released its own remarks from Hermoso later on Sunday.
Hermoso was cited as stating, "It was a totally spontaneous mutual gesture because of the immense joy that winning a World Cup brings."
"The president and I get along really well. It was a natural act of affection and gratitude, and he has been wonderful in his interactions with all of us.
"An act of friendship and gratitude cannot be overstated; we have just won the World Cup and we will not stray from what is important," the team said.
When 15 players informed the RFEF via email that they did not want to be considered for selection, Spain's World Cup preparations were severely disrupted.
They criticized coach Jorge Vilda in particular and his methods, claiming that he was too strict.
Only three of the fifteen players were selected up for the World Cup, and Rubiales backed Vilda.