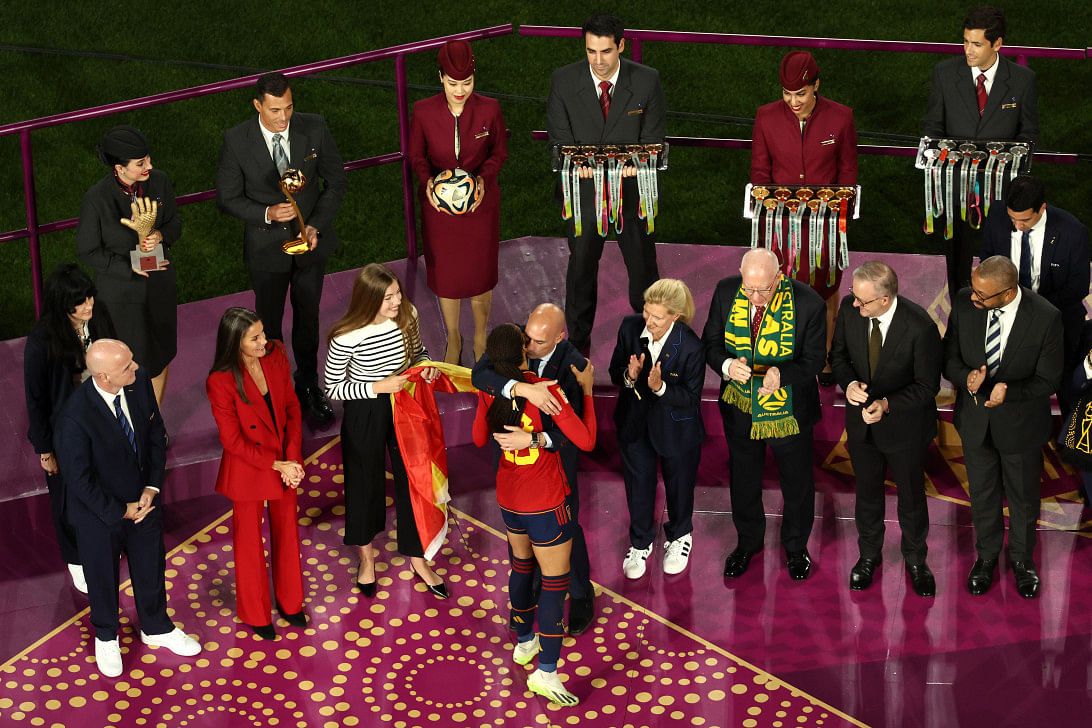 On Sunday, many people on social media criticized Spanish football federation head Luis Rubiales for kissing player Jenni Hermoso on the lips during Spain's Women's World Cup celebrations in Sydney.
La Roja won the title after beating England 1-0 in Australia, but the win was spoiled by what happened during the award celebration right after the game.
Hermoso, a defender for Spain, said on an Instagram live stream, "I didn't like it," but she was smiling as she said it.

"It was a spontaneous party, and the two are good friends," a spokeswoman for the Spanish union told AFP.
The union and coach Jorge Vilda's relationship with the players caused a lot of trouble for Spain at the World Cup.
A group of 15 players protested against the national team before the event. However, most of them changed their minds, and three of them were put on the team.
Rubiales was a big supporter of Vilda, and the RFEF was criticized for taking a hard line against the 15 players who were protesting.
Hermoso, who plays for the Mexican team Pachuca, missed a penalty in the game, but Olga Carmona's goal in the first half was enough for Spain to win.
"We played how we wanted to play, and we won the World Cup," an emotional Hermoso told Spanish TV station La 1 in tears after the game.