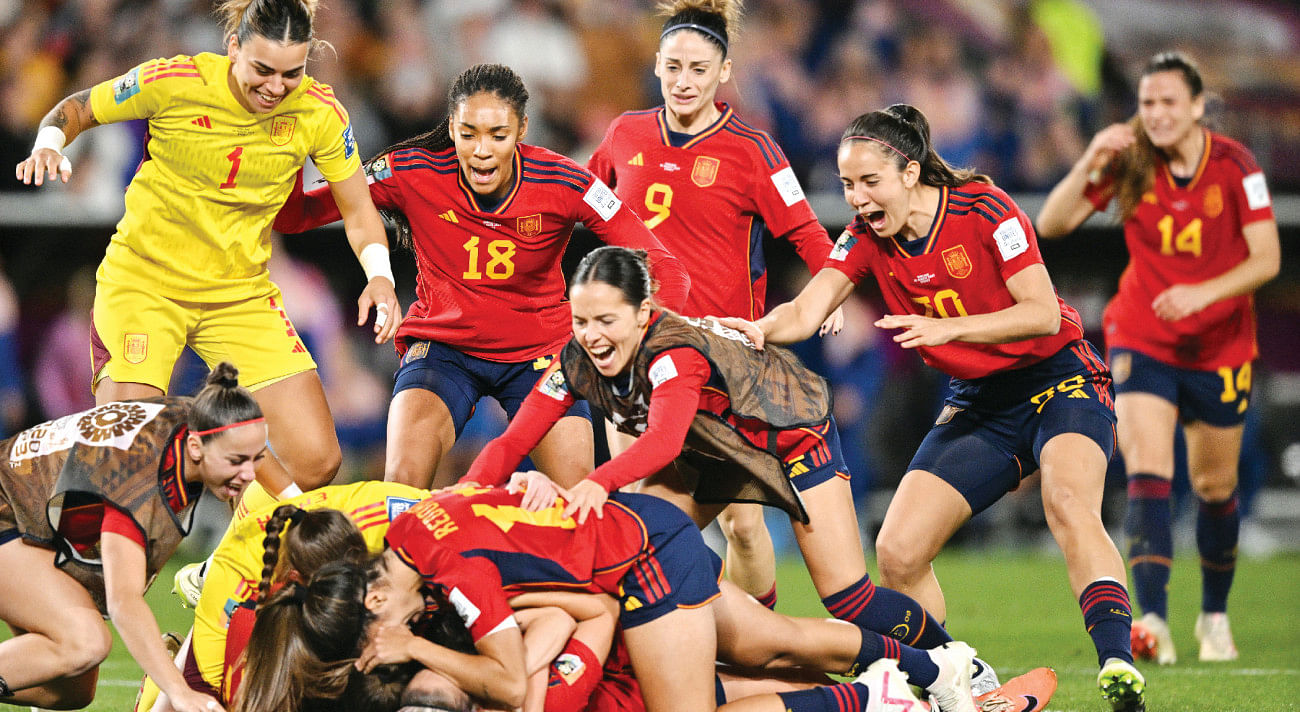 Olga Carmona, Spain's captain, scored the game's only goal in the merited 1-0 triumph over England in the final on Sunday to give Spain its first Women's World Cup title.
Spain was the more skilled team and had more opportunities in front of a crowd of over 76,000 spectators at Sydney's Stadium Australia, including missing a second-half penalty.
With Spain's victory, Jorge Vilda and the Spanish football federation have been vindicated for sticking with the coach even after 15 players last year swore they would no longer represent their country under his leadership.

Since the World Cup's inception in 1991, Spain has won it five times, joining previous champions Germany, the United States, Norway, and Japan.
On the 29th minute, defender Carmona charged from left back to smash the winning goal low and hard in front of Spain's Queen Letizia.
We knew it would be difficult because England has a fantastic team, but I believe it was our game, said Carmona to Spanish national station La 1.
"We felt like we were going to pull it off."
The opening opportunity fell to England, but Lauren Hemp's feeble attempt was blocked by goalkeeper Cata Coll.
Before both teams had excellent chances at the quarter-hour mark, there was not much to choose between them in the opening exchanges.
Just before the half-hour mark, Spain took the lead. Prior to this competition, Spain had never defeated Japan 4-0 in the group stage of a Women's World Cup match.
After a thorough VAR review, it was determined that Keira Walsh had handled in the box with 20 minutes remaining, and Spain was given a penalty.
However, Jennifer Hermoso's penalty was poor, and Earps easily saved it to maintain England's chances.
Although England made a few attempts in the 13 minutes of added time, Spain comfortably hung on and appeared to be the team more likely to score.