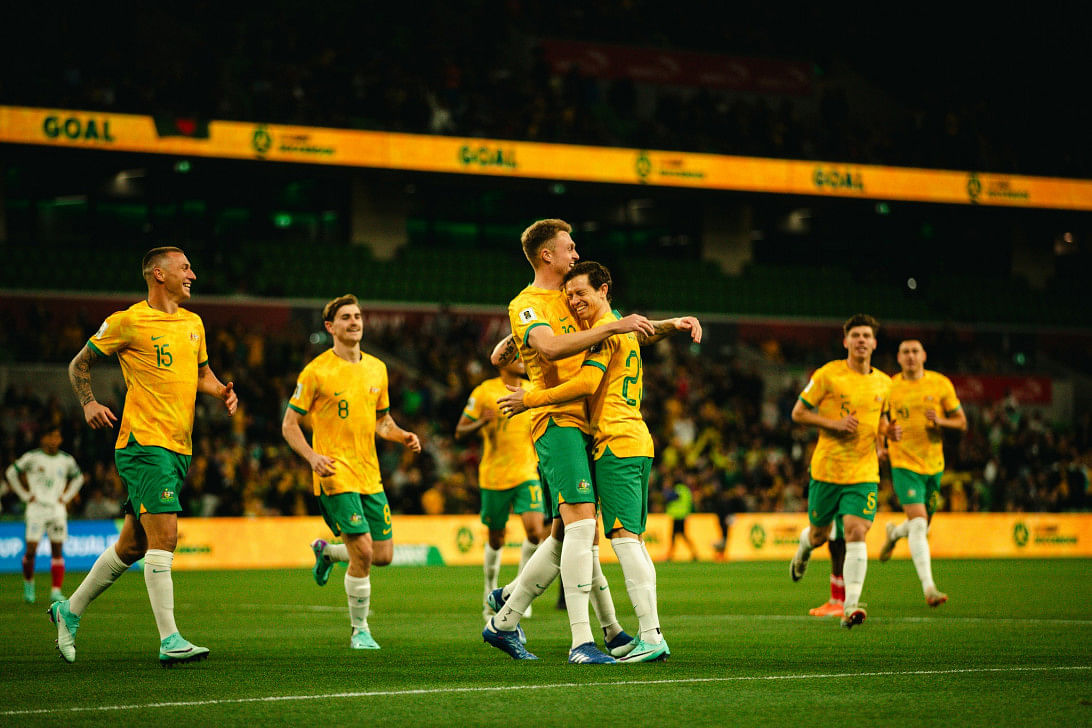 Australia will give some of the money they get from playing Palestine in a World Cup 2026 qualifier on Tuesday in Kuwait City to help people in Gaza.
Footballers from Australia will give a five-figure amount through the Professional Footballers Australia Footballers' Trust. The money will be given to Oxfam, and Football Australia will match it.
Before Israel bombed Gaza on Oct. 7, Hamas terrorists struck southern Israel. The game between Palestine and Australia was supposed to take place in the West Bank, but it was moved to the Jaber Al-Ahmad International Stadium in Kuwait for safety reasons.

Jerusalem says that Hamas killed 1,200 people and held 240 prisoners. People in charge of health care in Gaza say that the Israeli counteroffensive has killed more than 11,000 Palestinians.
Australia beat Bangladesh 7-0 to win their qualifying group and move to the top of the table. They are ranked 27th in the world and fourth in Asia. They are third in the world after drawing with Lebanon and are ranked 96th.