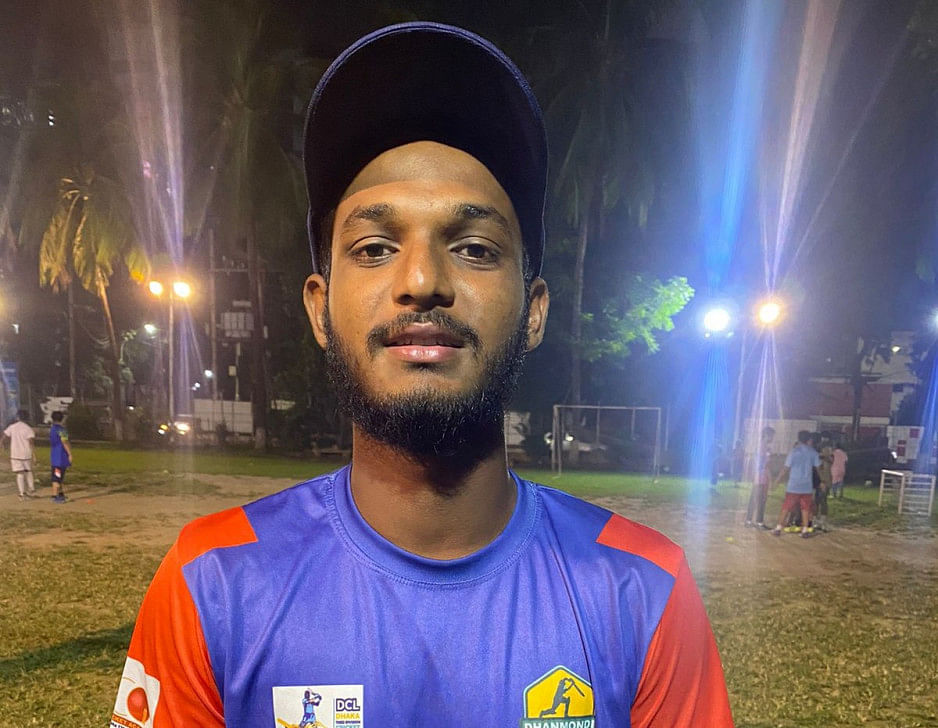 Sobuj Ali of the Dhanmondi Cricket Club did not come to bat until the final over of the innings, when the score was already 240 for six. However, the young man made a big impact coming in at number nine, hitting six sixes in an over during today's Dhaka Third-Division Cricket League game against Narayanganj Cricket Academy at the City Club Ground in Mirpur.
The right-arm pacer Easin Arafat took a catch behind the wicket off the bat of the batter A.K. Shakil on the first delivery of the 50th over, which resulted in the loss of a wicket. The next two deliveries that Sobuj faced he dispatched over wide long-on, and then he proceeded to hit the first delivery for six over long.
After Easin bowled a no-ball that also went for six, this time over deep cover, the fifth delivery of the over was hit for six over deep midwicket, and then the next delivery from Easin also went for six over deep cover. As a result of the following no-ball, Sobuj was given a free-hit, and he promptly hammered the ball over extra cover to register the sixth six of the over, maintaining his perfect score of 36.
Dhanmondi reached 277 runs for seven wickets after this over, which included a no-ball that produced 37 runs for the team. During a DPL match between Gazi tank and Mohammedan Limited in 2009, Naeem Islam struck six sixes. Mohammedan Limited was the opponent.
In addition, Sobuj took two wickets for Narayanganj Cricket Academy while bowling seven overs, which contributed to the team's total score of 210 for 8.
Abu Taihan, who plays for Dhanmondi, was named the man of the match for scoring 102 runs off 128 balls during his team's victory by 67 runs.