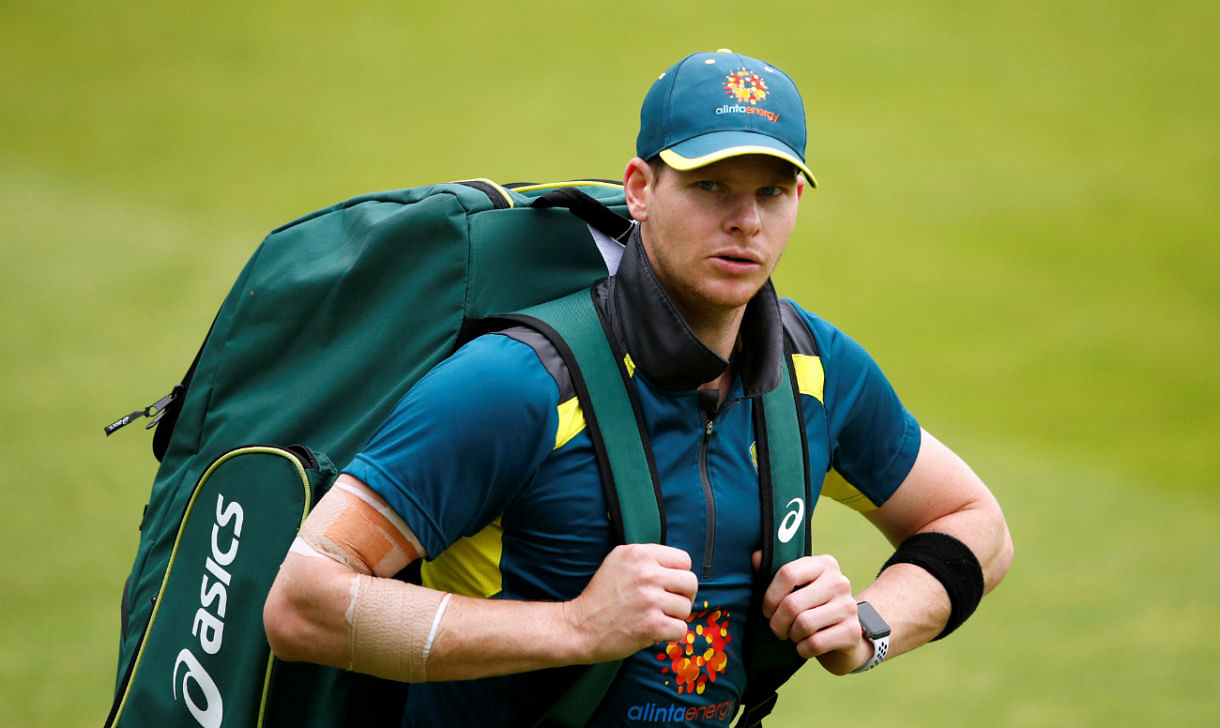 Selectors said that Steve Smith will bat first when Australia plays South Africa in an upcoming Twenty20 series. This puts him in a good position to bat first with David Warner at next year's World Cup.
It's a big comeback for the 34-year-old, who was mostly left out of Australia's starting XI for the failed T20 World Cup last year.
Smith usually bats at number three or four, but at the end of the Big Bash League season last year, he played for the Sydney Sixers as an opening and hit two hot centuries.
Chairman of selection George Bailey said it gave him the right to do the same thing for the first time on an international level in the sport's smallest version, filling a vacancy left by Aaron Finch's retirement.
"He'll open in South Africa, and I guess he's the only one of those players who can play in different formats who is going over there, so we wanted to give him this chance," Bailey said Monday when he announced the team.
"His time in the Big Bash was pretty exciting, and it showed off his skills and what he can do.
"The way he played in the Big Bash is something we want to see around the world, so it's important for him to get a chance to do that.
"He really wanted to come over and join in on that."
It gives Smith a chance to make sure of his spot before the 2024 World Cup, which will be held in the United States and the West Indies.
Warner, who has always opened with Finch, will not play in the three T20s in Durban from August 30 to September 3.
In Warner's place, Smith could start with any of Mitchell Marsh, Travis Head, Marcus Stoinis, or even big-hitting rookie Matthew Short.
Finch's exit also made room for a new T20 captain, and Marsh was chosen after his own career came back to life in that category.
Bailey said, "We can't wait to see what he does with the title of leader next to him."
"His personality and the way he leads the team's culture are both great. I'm excited to see what he can add from a tactical point of view."