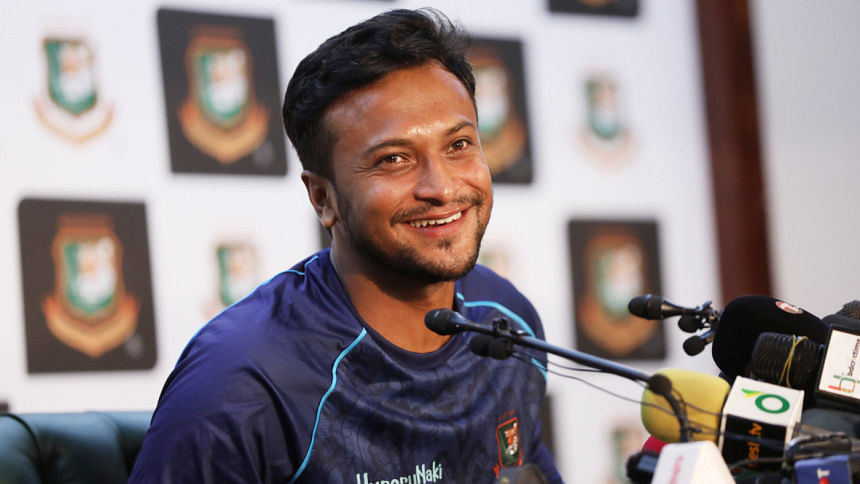 According to a source close to the Bangladesh Cricket Board (BCB), Shakib Al Hasan has informed them that he does not want to lead Bangladesh in the World Cup, which will begin on October 5 in India. This information was provided to The Daily Star by the BCB. Shakib Al Hasan currently captains Bangladesh in one-day internationals.
During a night filled with drama that was fueled by numerous rumors that were being spread by the media, Shakib and coach Chandika Hathurusingha went to the house of BCB president Nazmul Hassan Papon for a meeting at midnight. Shakib and coach Chandika Hathurusingha were there for the meeting. Since head coach Chandika arrived late at night the previous day, it was only logical to anticipate that the World Cup team would be addressed at some point during the meeting. At the residence of the BCB president, the conversation, on the other hand, took a quite different turn.
BCB sources claim that Shakib wants to stand down as captain because he does not want players who are only partially fit to play for him. It is common knowledge that the present injury issue involving Tamim Iqbal, as well as his impending selection for the World Cup team, has been a driving factor behind this decision.
The Daily Star was also informed by a third, highly-placed source inside the BCB that Shakib intended to resign from his position as captain.
It has come to our attention that BCB has scheduled a meeting for today afternoon in order to finalize the decision on the selection.According to many reports, the higher-ups in the BCB are also attempting to persuade Shakib to continue serving as captain for the World Cup.