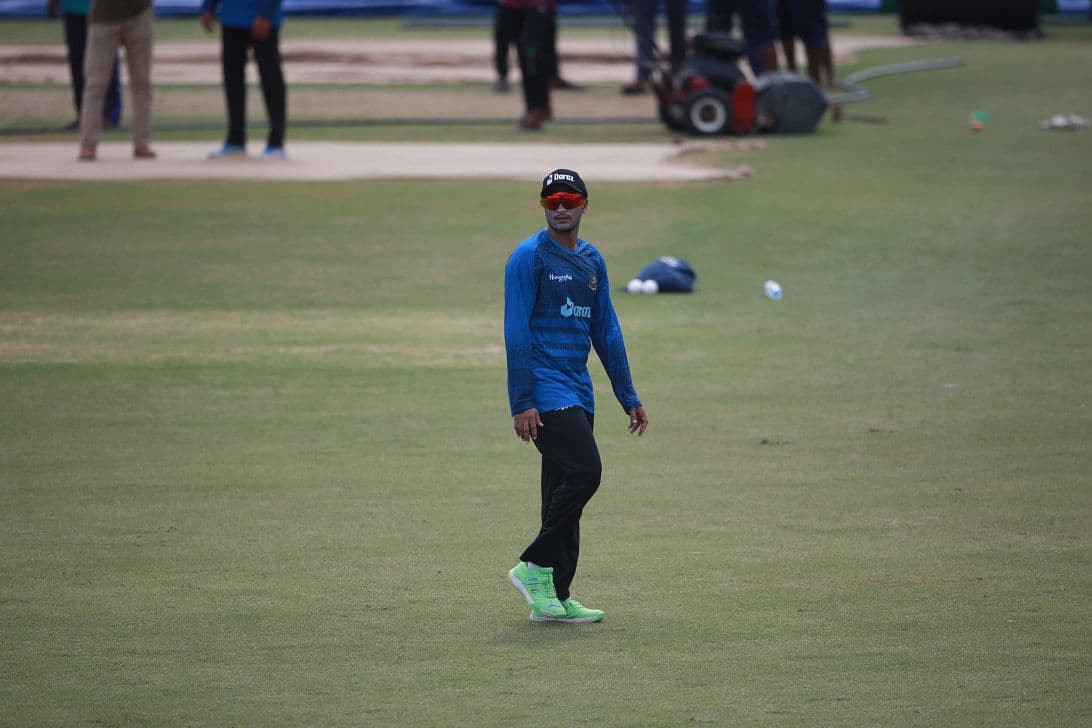 Bangladesh captain Shakib Al Hasan said today that his team's main goal at the upcoming ICC World Cup will be to show the world how good they are in the 50-over game.
Shakib talked about his goal for the World Cup and his role as ODI captain for the first time since he became Bangladesh's ODI leader again after Tamim Iqbal quit.
During an interview before today's Lanka Premier League match between Galle Titans and Jaffna Kings at the R Premadasa Stadium in Colombo, Shakib said, "Well, it's nothing new to me." Shakib is the captain of the ODI team.
On August 11, the Bangladesh Cricket Board (BCB) named Shakib as the ODI captain for Bangladesh. He will lead the team in the upcoming Asia Cup and World Cup.
In August and September, Pakistan and Sri Lanka will host the Asia Cup. In November and December, India will host the World Cup.
Shakib will be Bangladesh's ODI captain for the second time. Between 2009 and 2017, he led the team in 50 ODIs. The all-rounder also leads the Tigers in both Tests and Twenty20 Internationals (T20Is).
When asked about his goal for the upcoming World Cup, Shakib said, "It's a great task for our team to show how good we've gotten in the last four years. "The World Cup will be a great chance for us to do well."
Shakib added, "We are a very good team, and we play very well with white balls. Now it's time to show everyone how good we are."
Shakib had a terrible bowling spell, getting one wicket for 13 runs, and made two runs as his team beat Jaffna Kings by seven wickets.