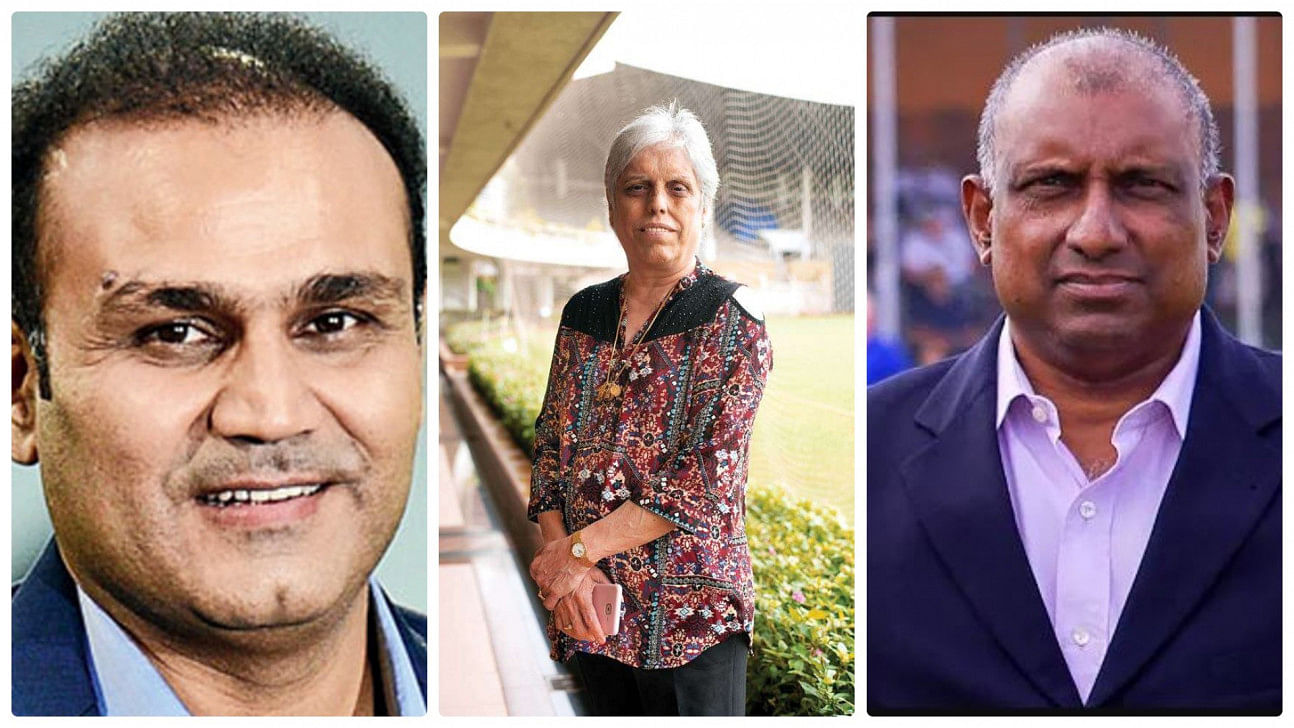 India's Virender Sehwag, Sri Lanka's Aravinda de Silva, and India's Diana Edulji, a pioneering women's leader, have been admitted into the cricket Hall of Fame, the game's governing body said Monday.
Their respect will be shown at the Wankhede Stadium in Mumbai on Wednesday, when India plays New Zealand in the World Cup semi-final.
The ICC Cricket Hall Of Fame has named 109 players since it opened in 2009 by the International Cricket Council.
De Silva, who is 58 years old, played 19 years of international cricket for Sri Lanka and was a key part of their famous World Cup win in 1996.
He played 93 Tests and scored 6,361 runs, with an average of 42.97. In 308 ODIs, he made 9,284 runs and took 106 wickets.
De Silva played his first Test match at Lord's in 1984. The next year, he got 75 runs as Sri Lanka beat India in their first-ever Test match.
At the time, his score of 267 against New Zealand in Wellington in 1991 was the best score ever by an individual in the country.
Sehwag, who is 45 years old, was a big part of India's 2011 World Cup win at home. He made over 17,000 runs in 14 years of great international cricket.
Through his powerful style of hitting, he changed the role of the opener in Test cricket.
Inducting Edulji as the first Indian woman into the Hall of Fame was a big deal. She also helped build the most successful Indian women's cricket team in history.
Edulji took 109 wickets in Tests and ODIs. He bats with his right hand and bowls slowly with his left arm.
When she quit cricket after the World Cup in 1993, she had taken more wickets than anyone else except Lyn Fullston of Australia.
In a statement, ICC CEO Geoff Allardice said, "These three people have changed the sport in their own unique ways and given fans some of the most memorable moments in recent memory."
"Their lasting contributions to cricket mean they are richly deserving of their status in the ICC Hall of Fame."