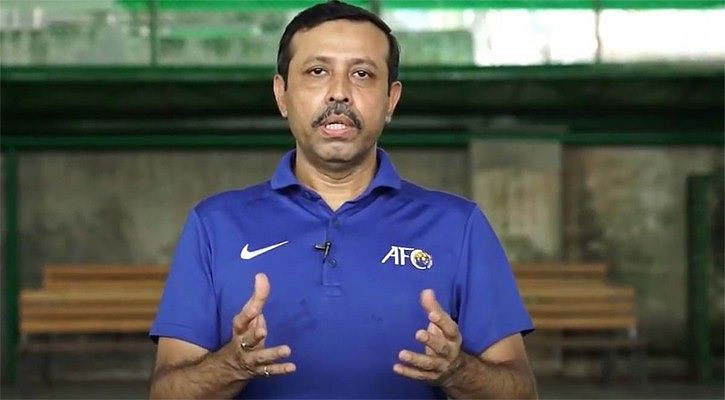 The women's football team from Bangladesh was eliminated from the Asian Games after suffering a second consecutive loss, this time against Vietnam by a score of 6-1 at the Wenzhou Olympic Sports Center Stadium on Monday.
The ladies who were wearing red and green came into the match against Vietnam with the intention of putting on a better performance than they did against Japan, who had defeated Nepal 8-0 in their first match. Vietnam had defeated Nepal 2-0 in their first encounter.
Even though the charges of Saiful Bari Titu performed far better than they had against Japan, they were still unable to prevent Vietnam from piling on the goals. Vietnam, a team that competed in the most recent edition of the FIFA Women's World Cup, took a 2-0 lead into halftime before scoring four more goals in the second half.

"The scoreline does not justify the performance put in by the girls," stated the head coach, Saiful Bari Titu. The first goal we let up was the result of a careless error, and the second was scored after a long ball was sent into the box.
"Right from the beginning of the second half, we pushed high, and as a result, Vietnam was obliged to defend in a deeper position. We also had a stronger enthusiasm for the ball, improved passing and throwing, and even produced a few opportunities, but we were unable to capitalize on any of them.
"What we were unable to do against Japan, we were able to accomplish against Vietnam. Even Nepal was unable to accomplish what we accomplished against Vietnam. However, the final score does not accurately represent the girls' actual performance, as Titu pointed out.
Arnab achieved his highest score ever in his shooting career.
Sharar Arnab, a shooter from Bangladesh, competed in the men's 10m Air Rifle individual and team events at the Asian Games yesterday. Despite the fact that he did not have high aspirations for either competition, he ended up achieving his career-high of 626.2 points and finishing 18th out of 54 shooters. Shooters Robiul Islam and Tamjid Bin Alam finished in 22nd and 28th place, respectively, with scores of 623.9 and 625.5, respectively. With a grand total of 1875.6 points, Bangladesh came in seventh place out of the total of 14 teams.
The swimmer Rafi comes in dead last in the heat.
On Sunday, swimmer Samiul Islam Rafi improved his time in the 100-meter backstroke. However, in the 50-meter backstroke event, he placed 22nd out of 32 competitors with a time of 27.20 seconds in Heat-3, placing him in last place among the eight swimmers that took part.
In the second round, boxer Abu Talha
Boxer Abu Talha, who competes in the 51 kilogram weight category, received a bye in the first round of the competition. Boxer Zinnat Ferdous, who is based in New York, also received a bye. Talha will now participate in the pre-quarterfinal round against whomever emerges victorious from the match that will take place on September 28 between Dayanch Annaseyidov of Turkmenistan and Khalid Abdul Aziz of Saudi Arabia.