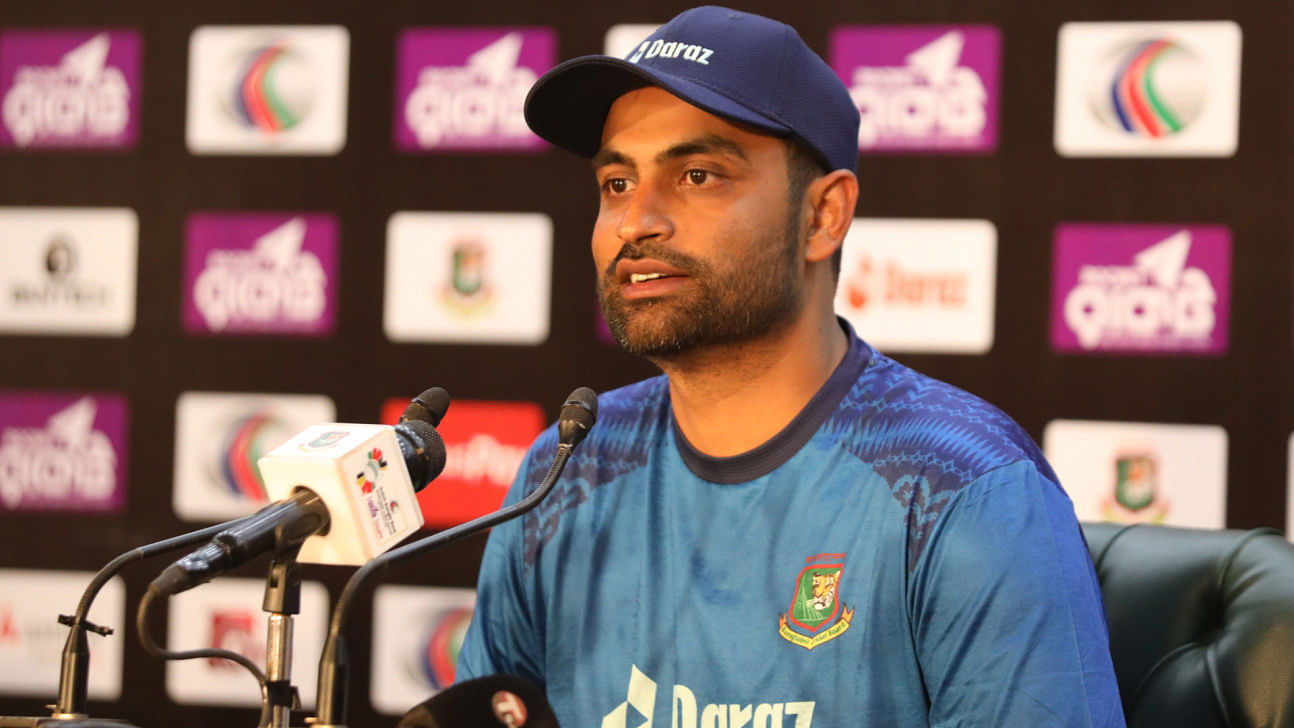 When Bangladesh opener Tamim Iqbal said at a press conference that he 'wasn't a 100 percent fit' before to a match against Afghanistan in July of this year, he caused a great deal of outrage among the audience.
The events that transpired after that press conference included the president of the Bangladesh Cricket Board (BCB), Nazmul Hassan Papon, questioning Tamim's manner of talking about his fitness issues in the media, Tamim retiring from international cricket, and the cricketer reversing his decision to retire from international cricket but relinquishing his position as ODI captain.
Since all of those events had taken place, the veteran batted for Bangladesh for the very first time in the second one-day international that was played against New Zealand yesterday. After a strong performance of 44 runs, Tamim attended the post-match press conference, where, as was to be anticipated, he was questioned about his back condition. This was the ailment that was at the center of all the drama, as well as the one that caused him to miss the Asia Cup after he reversed his decision to retire from cricket.
"The medical team will determine how they will treat me when they have assessed me. It's possible that this (the unease) won't be resolved completely. My goal is that the strategy will focus on minimizing the impact as much as is humanly feasible. Due to the fact that I have been sidelined for a considerable amount of time due to an injury, it is only normal that I won't be performing at my full capacity…."I said 100 percent again, another danger….a player can also be 99 percent fit," Tamim laughed at his final comment as the whole press room erupted in amusement. "I said 100 percent again," he said.
At the Sher-e-Bangla National Cricket Stadium on Saturday, Bangladesh's second one-day international (ODI) versus New Zealand resulted in a loss for their team by 86 runs. The game was the second of a three-game ODI series between the two countries.
Tamim stated that he was anxious about making a comeback after a lot of drama, but he claimed that it felt amazing to be out there playing. Tamim's return came after a lot of controversy.
"If I'm going to tell you the truth, I was quite anxious. If I were to claim that it was simply another game, I wouldn't be telling the truth. Regardless of what may have transpired in the preceding several months, when it came time for me to bat, the nerve was there. But after the first round, it started to decline. It was good to be back on the tennis court again.
"To tell you the truth, being outside was a welcome change. Even in the first game, I played on the field for 30 overs, but today I was only at bat for 20 overs. Despite the fact that being outside did me some good, I'm still dealing with quite a bit of pain in my back. Therefore, the physiotherapists and even I am attempting to get through it, although there is still some difficulty.