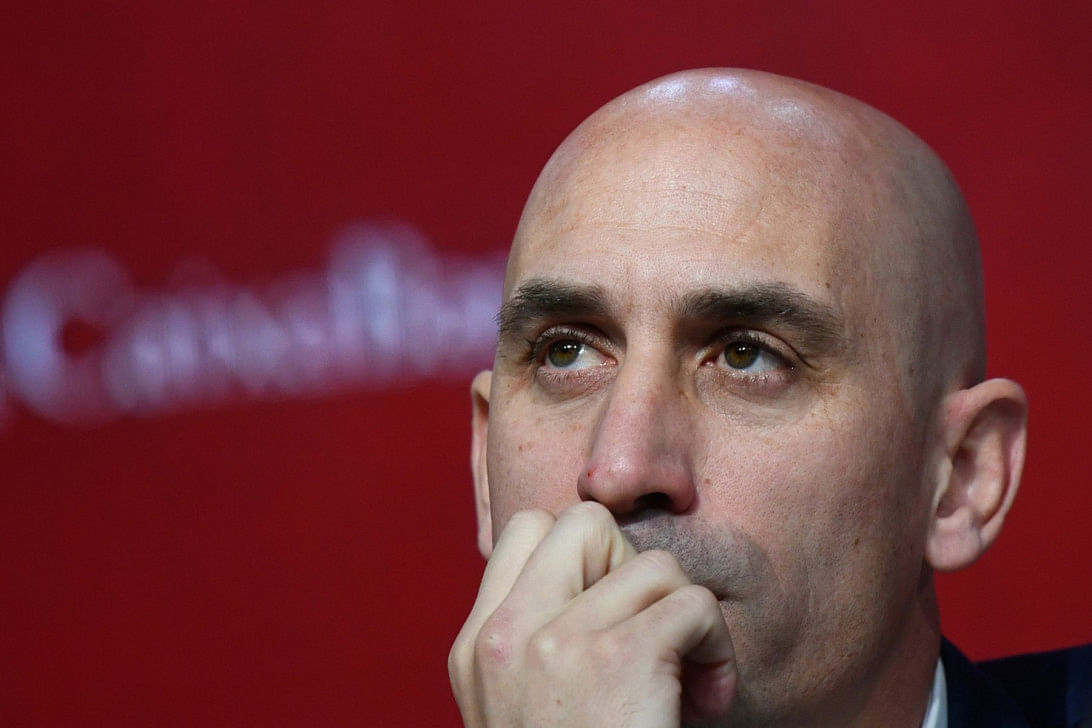 After receiving harsh criticism for his uninvited kiss on player Jenni Hermoso's lips during Spain's Women's World Cup victory, Spanish football president Luis Rubiales refused to quit on Friday.
Rubiales yelled "I will not resign," "I will not resign," and "I will not resign" at an urgent meeting of the football federation.
"A mutual 'peck' is enough to get me out of here? I'll fight to the last end," he continued.

Rubiales, 46, was expected to quit from his position as the head of the Spanish football federation (RFEF) after FIFA launched disciplinary procedures against him and government politicians and sports heavyweights urged his departure.