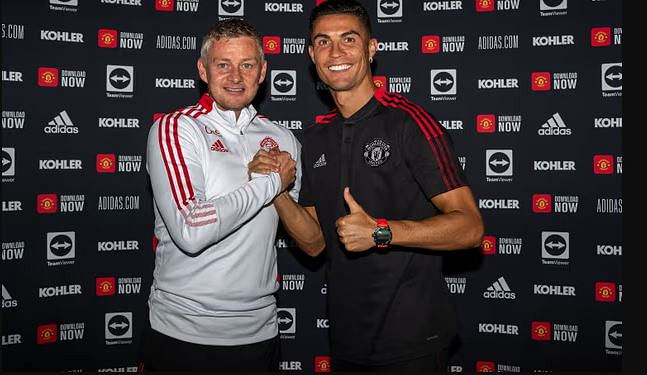 It "turned out wrong" for Manchester United to re-sign Cristiano Ronaldo, according to former manager Ole Gunnar Solskjaer.
In August 2021, after considerable anticipation, United welcomed the five-time Ballon d'Or winner back to Old Trafford under Solskjaer's leadership.
The move was initially seen as a coup that would enable the Red Devils, who had placed second the season before, to contend for the Premier League crown.

However, when the club faltered, things quickly got out of hand, and in November of that year, Solskjaer was fired.
Twelve months later, Ronaldo bitterly quit the team and is now playing football for Al Nassr in the Saudi Pro League.
It all came down to making the next move to contend for the crown. And regrettably, that didn't work out at all," Solskjaer said to the Athletic.
"I felt we had to accept the choice since it was so hard to reject, but it was the wrong one.
"When he joined, everything seemed so good, and Old Trafford was shaking during the Newcastle game when he scored twice. He was still among the world's top goal scorers, and he seemed to be in good shape."
However, the Norwegian went on, "Everyone in a group has to pull in the same direction. It was evident that some players' egos would surface when things didn't go as planned."
In 2019, the club signed Harry Maguire, an England defender, under Solskjaer's management.
The Norwegian believes that Maguire has been unfairly criticized recently, even mocked.
"It's a shame that Harry Maguire is receiving so much abuse," he stated. Though he seems like a strong young man, I hope things work out for him.
"When he arrived, he really strengthened our defense and improved the atmosphere in the office."
After three losses in their first five games, United, now led by Dutchman Erik ten Hag, have not won the Premier League since 2013. They are now ranked 13th in the standings.