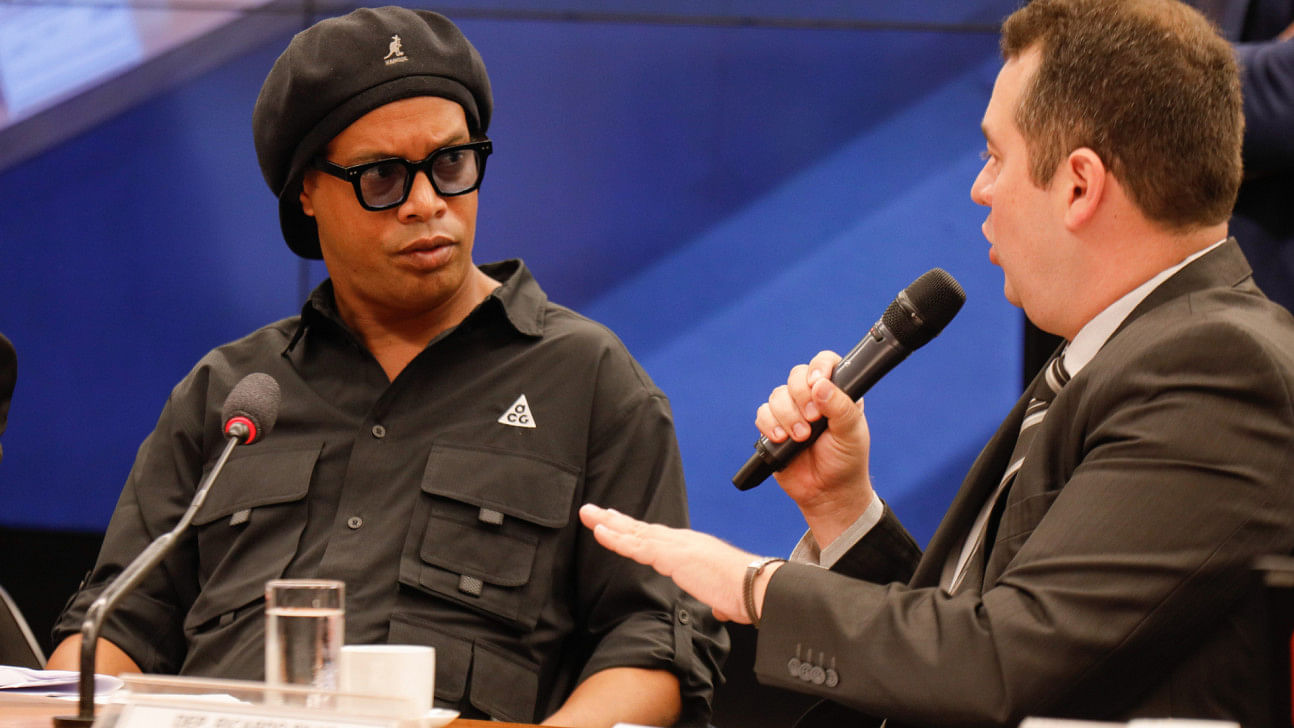 Former football star Ronaldinho spoke before a Brazilian congressional committee on Thursday, denying any participation in an alleged cryptocurrency pyramid scheme that used his name.
The former player for Barcelona and Paris Saint-Germain, who helped Brazil win the 2002 World Cup, informed legislators that 18K Ronaldinho, a company that is suspected of misleading investors with claims of up to 400% profits, had exploited his name and picture without getting his permission.
To the lower house committee looking into the alleged swindle, the 43-year-old former star said, "It is not true I am the founder and controlling partner of 18K Ronaldinho."

Clad with a black beret and dark spectacles, he announced that he had inked a marketing agreement with 18K Watches, a US-based firm, in 2016.
He claimed that he was unaware that photos from the campaign were later used to promote 18K Ronaldinho.
He told legislators that he was aware that the firm was using his identity, but he chose not to file a lawsuit since he was a victim of the purported fraud.
Ronaldinho had not shown up for the committee's two previous scheduled hearings. He had been threatened by lawmakers to testify under oath by the police.
Throughout the two-hour hearing, he refused to respond to many inquiries from them, citing his right to silence.
Roberto de Assis Moreira, his brother and a business representative, gave a testimony last week before the same committee.
After hundreds of victims filed a lawsuit against the corporation for more than 300 million reais (about $61 million), Ronaldinho was accused criminally in February 2020.
He was detained in Paraguay a few days later for using a fake passport.
Before being freed, he was held for more than five months.